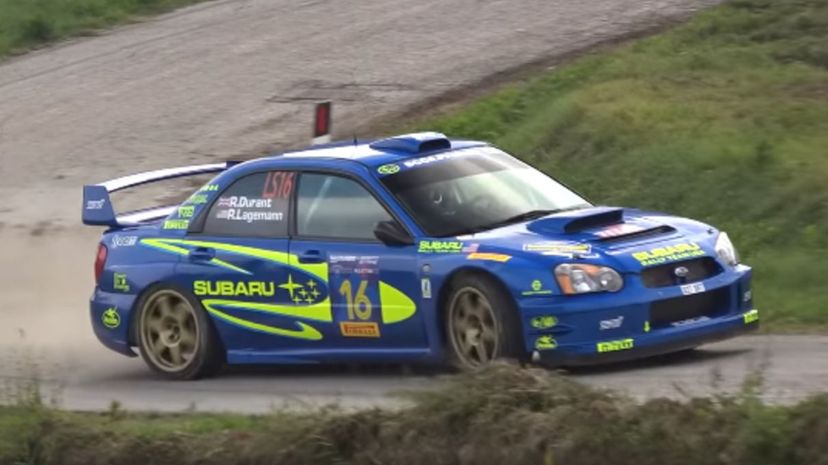 Image: GHrallyemotion via YouTube
About This Quiz
Subaru and Mitsubishi are two of the most iconic automotive brands to enter the rally racing world — and now is the perfect time to put your racing knowledge to the test. 
Subaru has been racing for decades, sharing such iconic vehicles as the Subaru WRX and the Impreza 555. It has gone on to win dozens of championships and titles at the hands of some of history's most talented drivers. Subaru racers have taken the podium time and again, broken motorsports records and made long-lasting names for themselves in the books of automotive history. And don't forget about Mitsubishi! Mitsubishi's history includes going up against prime performance models on the world stage and taking home medals, titles and championships with ease, cementing its legacy in speed, power and handling. 
From the development of influential new engines to modern innovations in racing technology that span hydraulic handbrakes to turbo anti-lag systems, these vehicles are defining parts of automotive and motorsports history, without which modern rally racing would not be the same. 
How much history do you know about the automakers that helped to define rally racing and make it what it is today?  Find out today with a quiz on foundational racing moments, engineering advances and historic victories from two of the industry's leading performance automakers. 
GHrallyemotion via YouTube