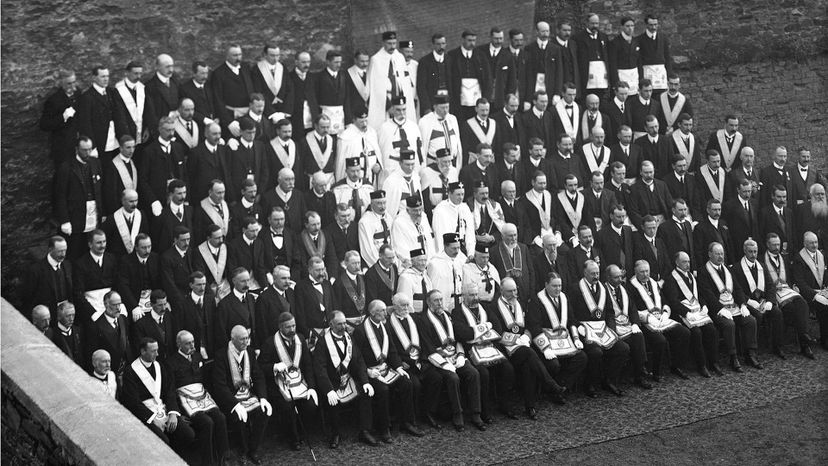 Image: National Library of Ireland on The Commons via Wiki Commons
About This Quiz
They've been ostracized as politically-subversive dissidents. Some suspect they're part of the New World Order, out to reform society in their vision. Or maybe they're just black-hearted witches. For centuries, outsiders have scratched their heads regarding the Freemasons, a worldwide group that has a reputation for secrecy. In this hard-hitting investigative quiz, do you really know anything about Freemasonry?

As the name implies, the Freemasons have their roots in an ancient trade. That craft made many men rich, but it required a degree of professionalism and credentials that other people tried to emulate. So the real pros formed their own groups to keep copycats at bay, and to keep their pay rates fair. Do you recall some of the primary purposes of mason guilds and groups?

In the process, Freemasons garnered an aura of secrecy that pervades even today. Many members don't talk about their activities, which further deepens the suspicions of others. But they're not witches… really. Peek behind the closed doors of this Freemasons quiz now!


National Library of Ireland on The Commons via Wiki Commons