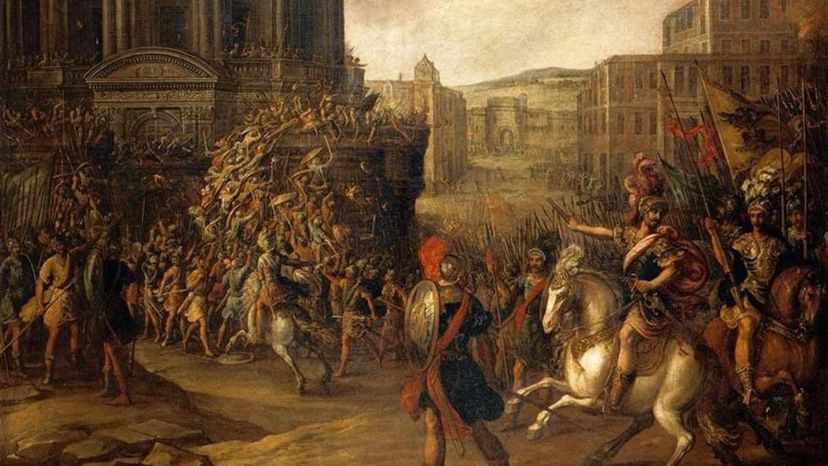 Image: Juan de la Corte via Wiki Commons
About This Quiz
Through the history of human warfare, kings, generals, and commanders have wielded troops in different ways. In some eras, it made more sense to group soldiers into small fire teams; in other times, it was better to create sprawling masses of infantry as far as the eye could see. Along the way, many of those units served in combat, and in doing so, they made history. In this frontline quiz, what do you know about the organization of war squads, and can you name some of the most famous men ever to serve?

You probably already know how the Continental Army served during the American Revolutionary War. George Washington, the commander-in-chief, relied on a fractured group of colonial troops from all over the eastern seaboard. He tried to hammer these men into a cohesive fighting unit, but that process took years … and some notable failures, before it found triumph.

The jungles of Vietnam proved that WWII-era tactics were in many ways outdated. So savvy commanders reformed their units into small platoons that could counter North Vietnamese guerrilla warfare.

Plenty of other nations have fought and made war in other ways, too. Join the fray of this famous military unit quiz now!