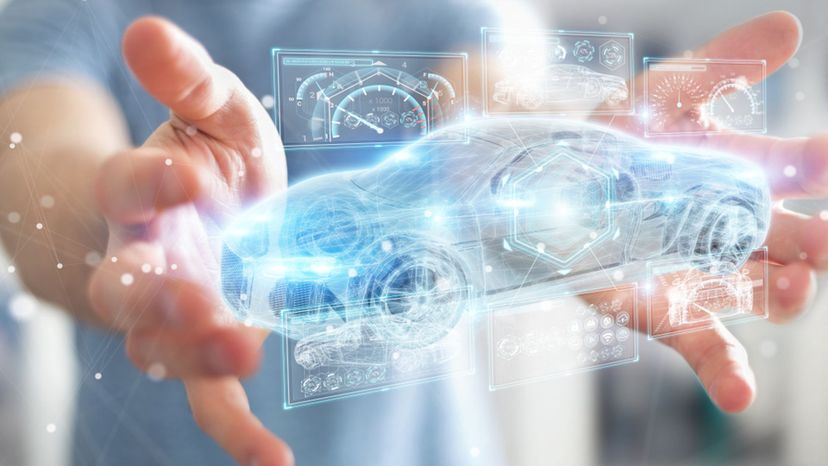 Image: Shutterstock
About This Quiz
The automobile is one of the triumphs of modern science -- a self-propelling machine that can carry, depending on its size and the strength of its engine, thousands of pounds of people and cargo, sometimes at very high speeds. The automobile uses two of the most important advances in engineering history: the wheel and the gear. These both preceded the car by centuries, but when the internal combustion engine was added to them, a whole new chapter in history was born. 
Of course, depending on who you talk to, this wasn't entirely a good thing! In parts of the world where automobiles are readily available and widely used, they are charged with contributing to air pollution, to rising obesity rates, and to deaths, injuries and disabilities. These claims, especially the one about death and injury from accidents, really can't be denied -- and they're a testimony to the darker side of automotive science. That is, many people are familiar and comfortable with cars without really understanding the physics involved in steering a 2,500-pound (or more) machine around at speeds o 55 miles an hour or more. Trust us, if a rigorous physics course was part of every driver's-education class, you'd see a drastic drop in texting while driving. 
Then there's the chemistry. Likewise, most people lightheartedly jump in their cars and drive them without considering that they are sitting mere feet from a machine that combines gasoline, oxygen and electricity from the moment the car is started up until the ignition is switched off. That, too, is pretty sobering!
Are you ready to test what you know about the science of automobiles? You'll never look at your car or truck the same way again!