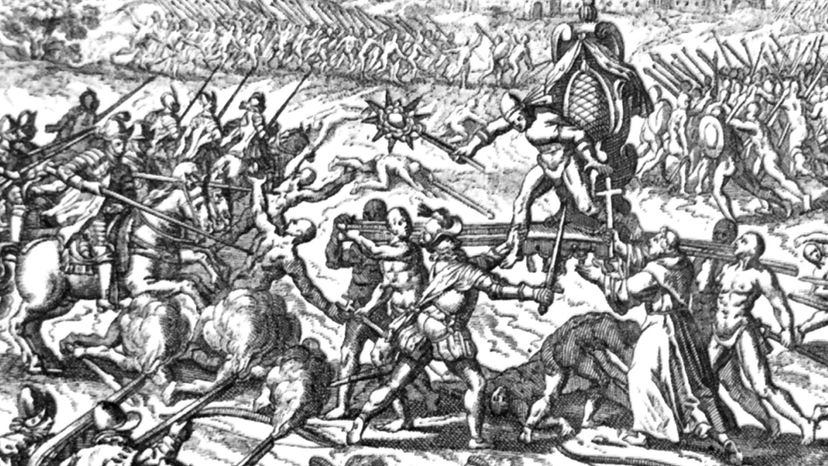 Image: Wiki Commons via Lupo
About This Quiz
The quest to find an alternate route to the East Indies consumed the seafaring nations of Spain and Portugal in the 1400s. 
A route did exist, down south past Africa, around the Cape of Good Hope and then north again, toward the Far East. But something quicker was needed. And so, these nations sent their explorers west in the hope they could discover the East Indies that way.
What they discovered was a new world waiting to be conquered. 
And with that, the Spanish Empire expanded at a massive rate. Sending men west, they began their exploration of Central and South America, meeting a range of tribes in the process. The Spanish were brutal in their dealings with these local people, often performing cruel acts in an attempt to find out the location of gold and other precious metals.
Not all of them, however, went to plunder and steal.
In this quiz, we will test your knowledge of the Spanish Empire in a time when it was one of the fastest growing on the planet. 
Who were the men who led these expeditions? Which ancient nations did they defeat, and what native leaders did they deal with?
Let's see how you fare!