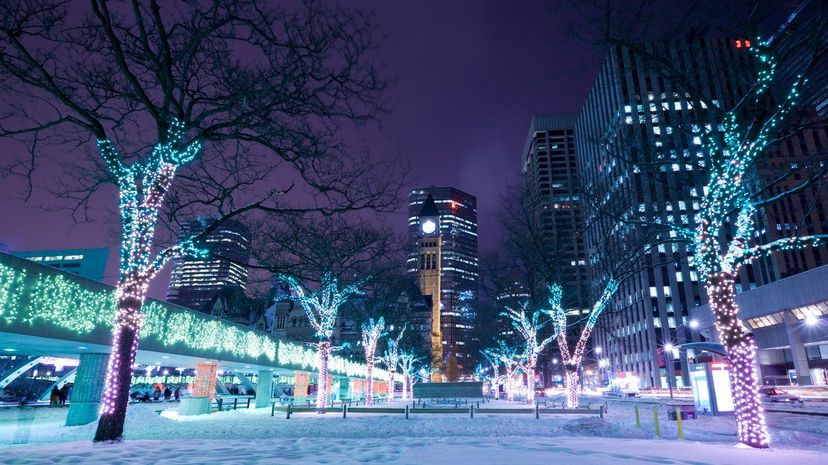 Image: benedek / E+ / Getty Images
About This Quiz
In Canada, the holiday mantra is "let it snow, let it snow, let it snow and then let it snow some more" (and in the warmer parts of British Columbia it becomes "please snow, just for a few days!") You don't have to wait for a Holy Night to celebrate — there are things to do, people to see and places to visit across the entire country for the whole month of December. Looking for a happening winter solstice party? Just ask your friends in Atlantic Canada what they like to do. Montreal and Toronto's rich Jewish culture means that a plate of extra-crispy potato latkes (not to mention brisket) are just a quick sleigh ride or skate away. In the mood for Christmas carols? From the oldest carol in Canada to cathedral recordings to best-selling crooners, there's a Christmas album by a Canadian singer for every taste, age range and official language spoken.
Pour yourself a glass of eggnog, make sure your stockings are hung with care and try your hand at these questions about the Canadian holiday season. You'll recognize some of your favourite traditional holiday activities, learn about the gift-giving habits of your fellow citizens and finish with a sudden need to add even more decorations to your holiday display. 
So come all ye faithful, let's get this holiday party started!
benedek / E+ / Getty Images