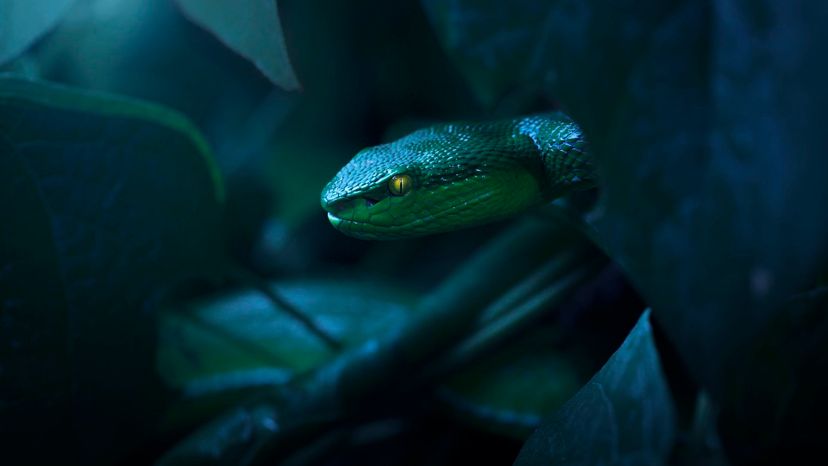 Image: Kristian Bell / Moment / Getty Images
About This Quiz
Snakes are found throughout many countries in our world, and can be either venomous or non-venomous. In this quiz, we'll take a look at 35 facts about snakes that will test your knowledge on these awesome reptiles!

Let's look at some facts about snakes that you have probably never heard of. Did you know that snakes actually don't have any eyelids? This means that when snakes go to sleep, they have to keep their eyes open. Snakes also don't chew their food; they actually swallow it in its "whole" state. Its fangs are also used to deposit venom into its victims (if it's venomous), and "curl back" in its mouth to prevent the animal from getting out.

Some snakes have dull brown and gray colors, while others have geometric patterns, rainbow colors and even "eyelashes." The eyelash viper actually looks like it has eyelashes above its eyes, and comes in a variety of bright and vivid colors.

Snakes are cold-blooded reptiles, which means that they can adapt well to a variety of warm and cold environments. Snakes also only eat other animals, like lizards and mice, since they are carnivorous.

Now that you know a thing or two about snakes, let's get started on this 35-question snake quiz!