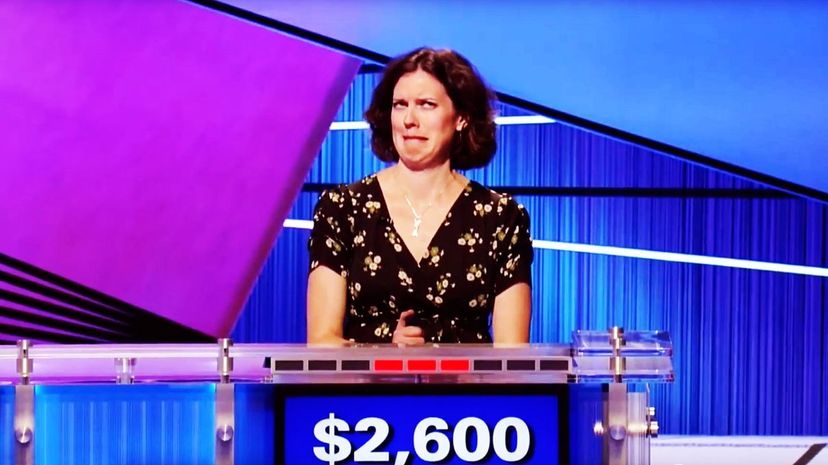 Image: NBC / Jeopardy Productions, Inc.
About This Quiz
Quiz shows are arguably one of the most popular genres of game-show television. From that mix comes the well-known series hosted by the infamous Alex Trebek called "Jeopardy!" This show introduces its three contestants to a variety of topics, ranging in monetary value based on difficulty. The blue screens are recognizable by almost anyone, but what is it like to actually see them in person? Have you ever wondered how well you would do at the buzzer? Would you crack under pressure or find yourself in the Winner's Circle? 
Nerves are only half the battle. Each "Jeopardy!" contestant has to have a certain amount of smarts to do well on this show. Do you know the deepest point on our planet without consulting your nearest encyclopedia? Can you name the capital of Croatia without batting an eye? Put your vast knowledge to the test and see how well you would do on "Jeopardy!" without even leaving the couch. This quiz may not have Alex Trebek, but through the thirty-five questions, you'll know if you made it to Final Jeopardy or not. Will you be the next Ken Jennings? Or will you collapse under the pressure? Take this quiz to find out!
NBC / Jeopardy Productions, Inc.