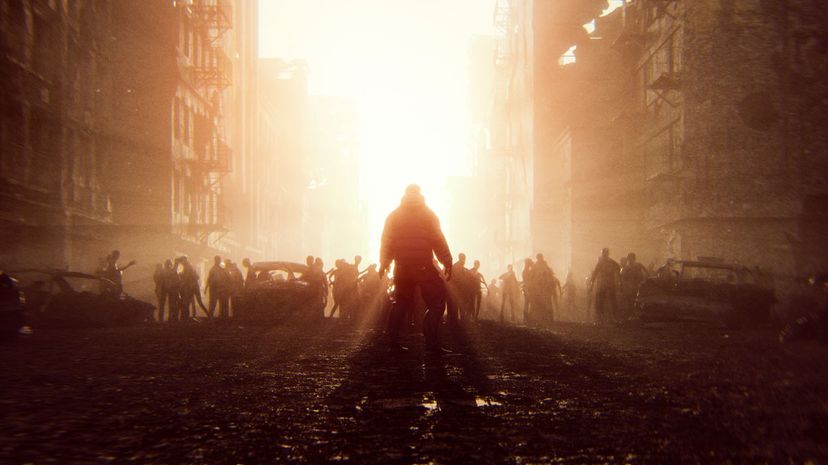 Image: gremlin / E+ / Getty Images
About This Quiz
What will cause the death knell of civilization? Will it be the wrath of God pouring down in fire and ash, or will it be an asteroid colliding with our planet haphazardly? The face of this planet has been drastically transformed before. The most accepted theory of dinosaur extinction holds that an asteroid collision likely caused the sudden death of all the non-bird dinosaurs and 75% of all animal life, according to the Natural History Museum. Could this happen again? 
It certainly could. But, there is not much that can be done to prepare for such an event, besides spiritual preparation. How certain are you that when your body returns to earth your soul will not be called to account to God? Some religious groups prepare for the coming apocalypse by trying to learn what is pleasing to God and repenting when they do not live up to the divine standards, holding up signs on street corners like, "Repent, the end is nigh!" When is the last time you were on your knees?
Of course, an asteroid collision is not the only apocalyptic contender. Oxford University's Future of Humanity Institute put out a list of 12 possible scenarios for the apocalypse, in the hopes that naming these can help us prepare to survive as a global society. The list includes extreme climate change, nuclear war, global pandemic, ecological catastrophe, global system collapse, major asteroid impact, super volcano, synthetic biology, nanotechnology, artificial intelligence, unknown consequences and future bad governance. Oh, and also the four horsemen. OK, are you prepared for all of those possibilities? Stockpile your survival skills with these questions!