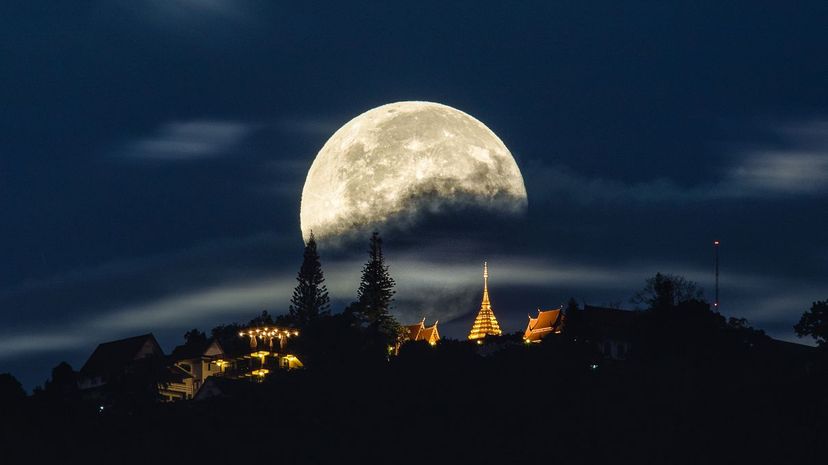 Image: Alongkot Sumritjearapol/ Moment/ Getty Images
About This Quiz
The moon has captured and held our attention since ancient times. It influences the ocean, causes tides and has been linked with the rhythm and flux of our bodies and mental states. What some might call moody could be synonymous with a higher sensitivity to the pull of the moon. Do you ever find yourself acting in unusual ways during the full moon, a time when your emotions pulsate with an uncontrollable intensity? You're not alone. There's an undeniable mystery around what the moon evokes. Along with its beauty, the moon illuminates not only what surrounds us but also what is within us.
Some of us find ourselves unable to account for the sudden urges, impulses and feelings stirred up by the moon's various cycles. This is especially the case during the full moon. The sheer brightness in this phase is known to provoke powerful emotions, getting us in touch with our deeper subconscious-level needs and buried desires. Just as we all have our temperaments, each person has their level of connection with nature and its elemental tugs. We guess that if you're taking this quiz, you've probably felt them. 

But just how sensitive are you to its undeniable force? Take this quiz and find out! So that next time someone says, "Hey, you're so moody," you can answer, "Listen, I'm just lunar sensitive."