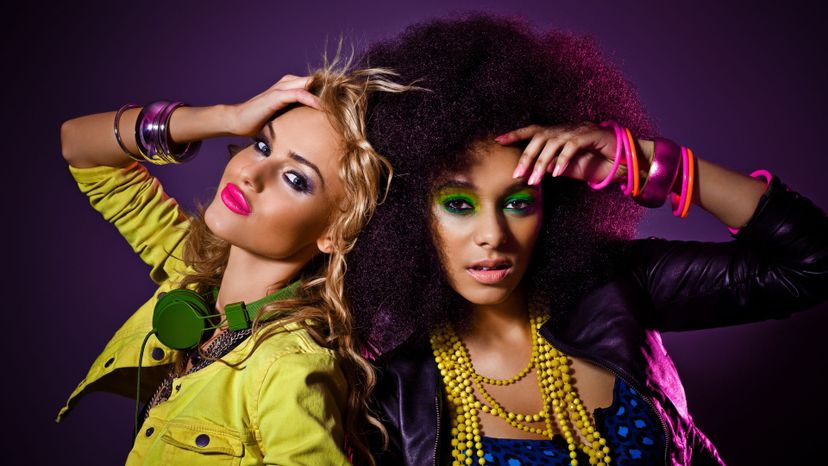 Image: izusek / E+ / Getty Images
About This Quiz
The '80s were a time of slap bracelets, VHS tapes, phone cords and slang words that described situations that were "cool" or "uncool" in nature. These slang words were also used to describe friends, food and fancy items.

Let's take a look at some '80s slang words to warm you up for this quiz. "S'up" is a shortened version of "What's up" and is used as an informal greeting. For instance, "S'up Kathy, how are you doing today?"

Another popular '80s phrase was "swirly," which referred to aggressively putting another person's head in the toilet. The toilet was then flushed to create a "swirly" effect. An example sentence would be "Dude, let's give Matt a swirly for being such a nerd."

Other words were used to describe feelings of love. "Sprung" was one of these words, and was often used in the context of high school and college crushes. For example, "I am so sprung over Steven, he's so cute!"

This quiz will look at 35 different slang words that were popular in the '80s. Do you think you know what words like "spazzing," "spangler" and "skitch" mean? Try your luck with this quiz to see how well you do!