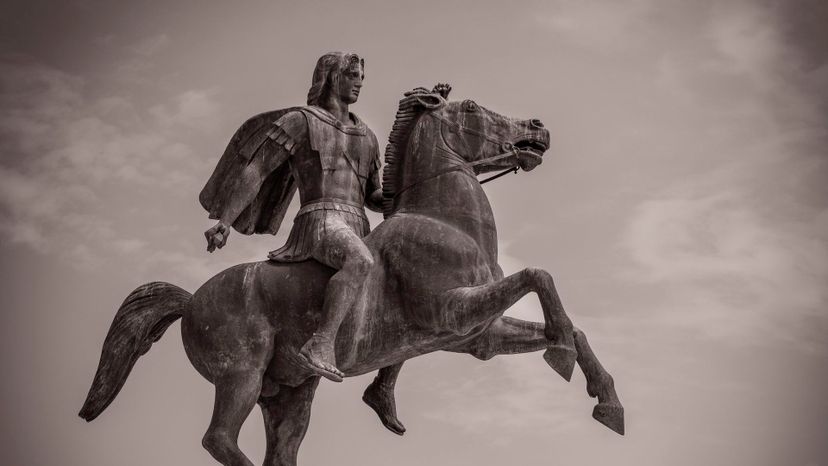 Image: James Margolis/Photodisc/Getty Images
About This Quiz
Alexander the Great was a Macedonian king of old who created one of the largest land empires the ancient world had ever seen. By the age of 30, he had built an empire that spanned 3 entire continents. However, that was not enough for the king. Had it been possible, he surely would have conquered the whole world. King Alexander III of Macedon was virtually undefeated in battle, which is what led to him becoming one of the most famous men who has ever lived.  
He is a much loved and discussed figure by academics of all kinds. His battle tactics have been studied for centuries, as Alexander the Great was one of the most successful military strategists who ever lived. More personal details of the great king's life are still debated by scholars to this day. It would be hard to find a person in the world who has not heard of Alexander the Great. 
If you are a true history buff with a love for the grit and strategy of ancient warfare, you have to know a thing or two about Alexander the Great. Put your knowledge to the test and go to battle with this most historic quiz!