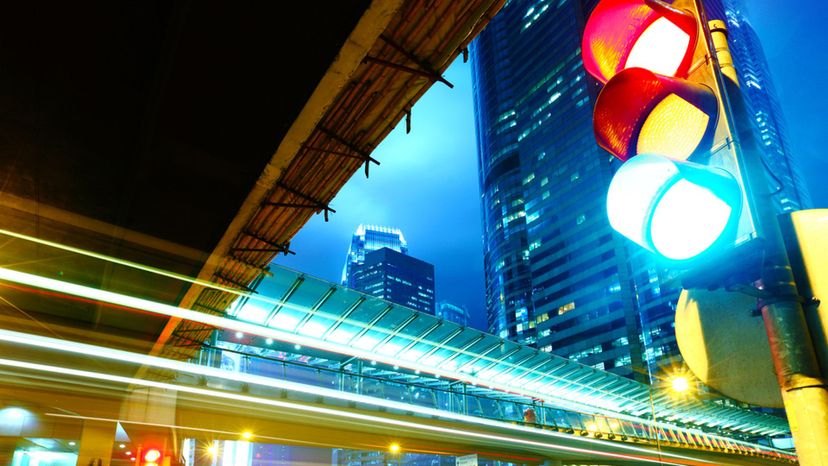 Image: Shutterstock
About This Quiz
Are you up-to-date on your traffic rules? Take this HowStuffWorks 'rules of the road' quiz to find out if you know as much as you think you do.
We all know that Americans drive on the right, and the Brits drive on the left, but did you know that it is illegal to drive while blindfolded in Alabama, that it's illegal to tie your dog to your roof rack in Alaska, that it's illegal to transport a gorilla in Massachusetts, and that it's illegal to read a comic book while driving in Oklahoma? Ok, we get the reason for most of these, but why the hate for gorillas?
Now, we aren't going to ask you any of these questions on this quiz, but they might come in handy on your next family road trip. What we're more interested in for the sake of this quiz is how well you know some of the road rule basics. For instance, what to do when you encounter a school bus on the road (turn around and go the other way; that stuff is way too confusing), what is the overall policy on hitchhiking in the United States (really? you haven't watched horror movies?) and what to do if your turn signal isn't working (meh, most people don't use them anyway, right?).
Anyway, if you think you know the answer to these - and more - questions about American rules of the road, take this quiz!