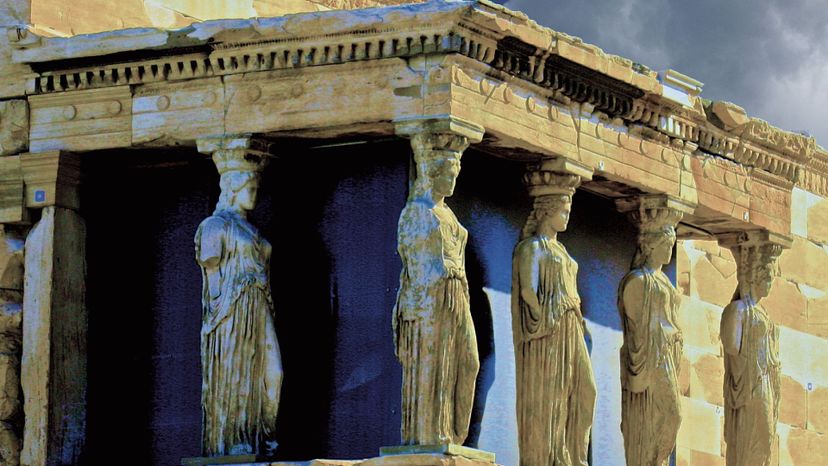 Image: Cierra Ayers/Moment/Getty Images
About This Quiz
If you live in the Western world, then it's all (or mostly) Greek to you. Everything from our democratic forms of government to the columns that hold up our buildings, to the sciences we employ, started with the Greeks. Studying Ancient Greece is not only fascinating, it shows us a lot about where we modern people get our ideas and habits. 
If you've ever thought critically about anything, then asked questions to find an answer, thank the Greeks. If you've admired the way citizens get a say in their political future, thank the Greeks. Even if you're glad Western Civilization exists, thank the Greeks (especially the Spartans). 
You can't get through a day without running into some sign of Ancient Greece. In the morning, you pull on your Nike shoes (named for Athena Nike, goddess of victory), listen to news about the upcoming elections (democratic government), and go for a run. Health's important to you, but you want to balance body and mind, so you also work on that book you've been reading during breakfast. Halfway through, you realize you should eat in moderation, and put back half your cereal. All that mind/body balance is what the Greeks called sophrosyne, and your modern ideas of what's good and healthy derive from it. Before work even begins, thank the Greeks.
So, do you know this part of our past well enough to avoid repeating it again? This quiz will take you from the basics, to the slightly harder, to knowledge that even might challenge a Plato or Demosthenes! 
Cierra Ayers/Moment/Getty Images