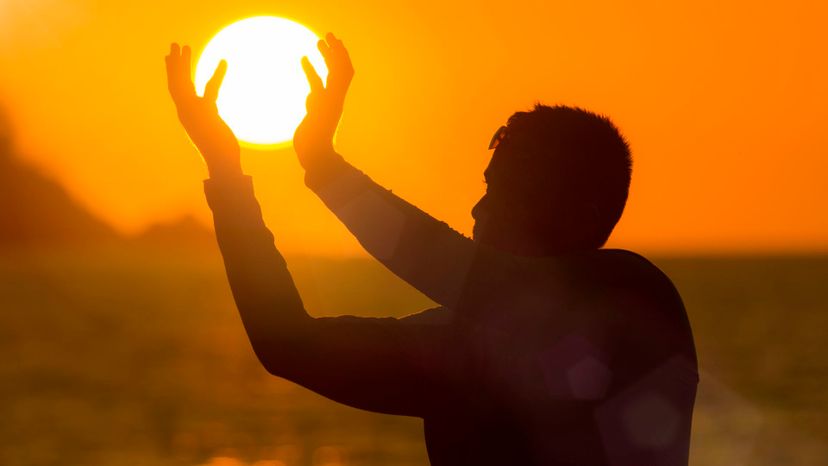 Image: Kryssia Campos / Moment / Getty IMages
About This Quiz
You don't need astronomical reasoning to do well on this quiz about the all-too-important Sun. The center of our solar system stars in this super-informative test, and just about all the Sun's anatomy is covered here. You'll be amazed by how simple, yet so powerful that fiery ball truly is.
The Sun has been around for quite some time, about 4.5 billion years to be not-so exact. Keep in mind that scientific measurements concerning the Sun must be approximate considering its great distance and heat. All kinds of explosive forms of energy emanate from the Sun: X-rays, radiation, nuclear energy, etc. The Sun's simple layers do extraordinary things, too, like spark fires on planet Earth, as you shall soon read about in this quiz. During this digital solar exercise, you'll review a brief story about the birth of the Sun as well as tales about its ultimate demise. The Sun provides the seven planets power, balance and order. Hydrogen, the lightest of all the elements, fuels the Sun's heated endeavors. We could go on, but why spoil the blistering intrigue? 
Without further delay, scroll on and gain enlightenment about some fun Sun facts!
Kryssia Campos / Moment / Getty IMages