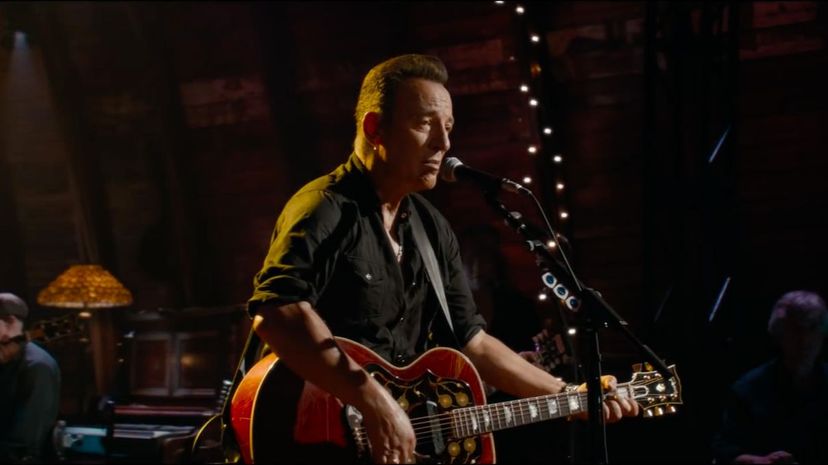 Image: Warner Bros. Pictures via Youtube
About This Quiz
There are singer/songwriters; there are rock stars; and then there's Bruce Springsteen. With a career spanning nearly five decades, the man they call "The Boss" has made a career of giving voice to the trials and triumphs of working class men and women. Blending the lyricism of Bob Dylan with the charisma and stage presence of Elvis, Springsteen is an unparalleled icon of American music.
Like many musicians of his generation, it was the Beatles and their historic 1964 performance on "The Ed Sullivan Show" that would give direction to a 15-year-old Springsteen, armed with a cheap guitar and a dream. There was no turning back for the man who would be the Boss. Released in 1973, his first album, "Greetings From Asbury Park, N.J." proved a critical success but failed to catch fire with music fans. However, with his third album, the now classic "Born to Run," the New Jersey rocker was at last on his way to the rare balance of critical and commercial success that has been the hallmark of his career. With 20 Grammys, an Academy Award and the undying adoration of his fans and peers, Bruce Springsteen continues to make the music of the American dream with heart, soul and authenticity.
Now, we know Bruce has some of the most loyal fans in the world, so we've concocted a quiz just for the most fanatical devotees of the Boss. Are you on fire for New Jersey's favorite son? Here's the challenge: how well do you know Bruce Springsteen?
Warner Bros. Pictures via Youtube