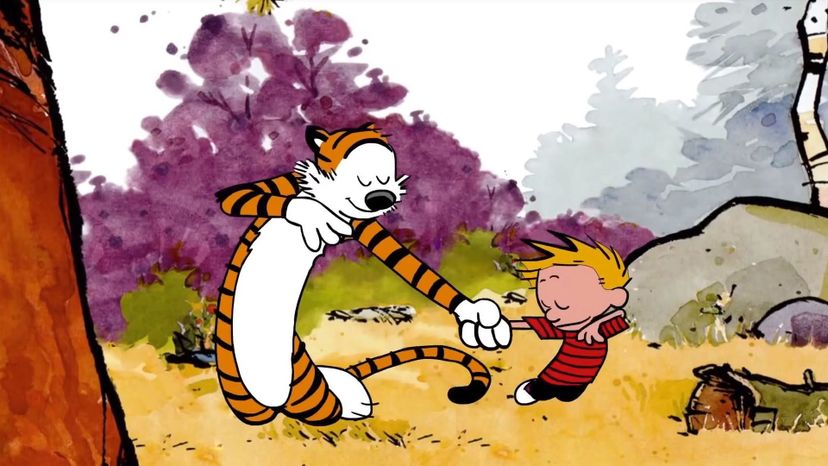 Image: Bill Waterson
About This Quiz
Bill Watterson tapped into the joy, as well as the trials and tribulations of a precocious, mischievous and adventurous 6-year-old boy and his real-only-to-him tiger in the comic strip Calvin and Hobbes. Over 2,400 newspapers around the world carried it, making it one of the most popular comic strips of all time.  Which may be why you know it so well. 
Calvin's excessively vivid imagination kicks into high gear when he finds himself in unpleasant situations, like being in school, or having to eat vegetables. That's when he uses the Transmogrifier to change himself and Hobbes into different animals. Or they jump into the Flying Time Machine and go back to prehistoric times. Or even better, Calvin will use the Duplicator to let him go about having fun while the duplicate Calvins complete the unpleasant tasks. Why the need to escape daily responsibilities? Calvin (actually Bill Watterson) said it best, "There is not enough time to do all the nothing we want to do." 
Watterson not only created engaging characters with Calvin and Hobbes, the minor characters from Moe, to Susie to Mom and Dad, are strong, humorous and recognizable personalities in the life of a 6-year-old boy. Walk down memory strip with this all-time classic, that comments on the bigger issues in life with wonderful child-like enthusiasm.