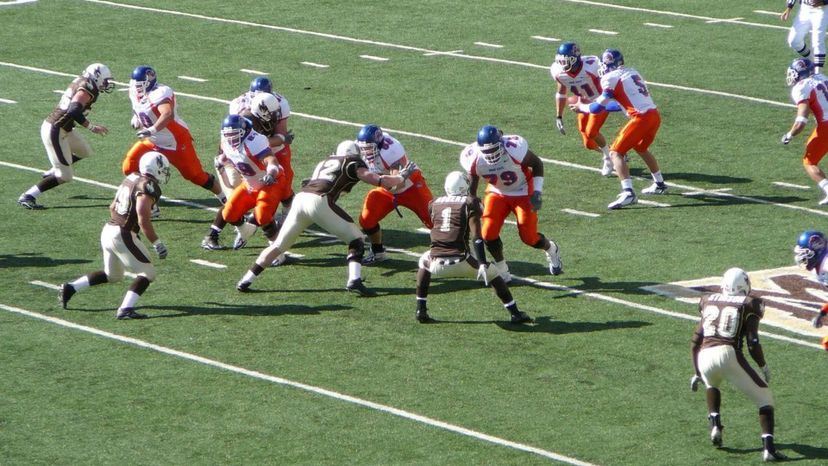 Image: omnivoreceo via Wiki Commons
About This Quiz
Stadiums across the country filled with roaring fans, rival teams ready to go at it when the clock starts, the fall weather setting in; what's not to love about college football? It's what you gather around the television for on Saturdays with cheese dip and your favorite team's hat on. It's what you talk about all week with your coworkers while on break at work. It's one of the most entertaining events in the world. How much do you know about college football, though? Here's a quiz where you can find out!
When it comes to college athletics, football sits as the cream of the crop. The sport attracts thousands of passionate fans each year who want to watch players who are just as passionate about the game. That's exactly what college football provides. Every game means something, and one loss can define where a team ends up in the postseason. 
Do you know what makes college football so entertaining for fans? Is it the teams, the coaches, the rivalries? Would you be willing to put that knowledge to the ultimate test with this quiz? If you're up for the challenge, get started and show everyone how much you know about college football!
omnivoreceo via Wiki Commons