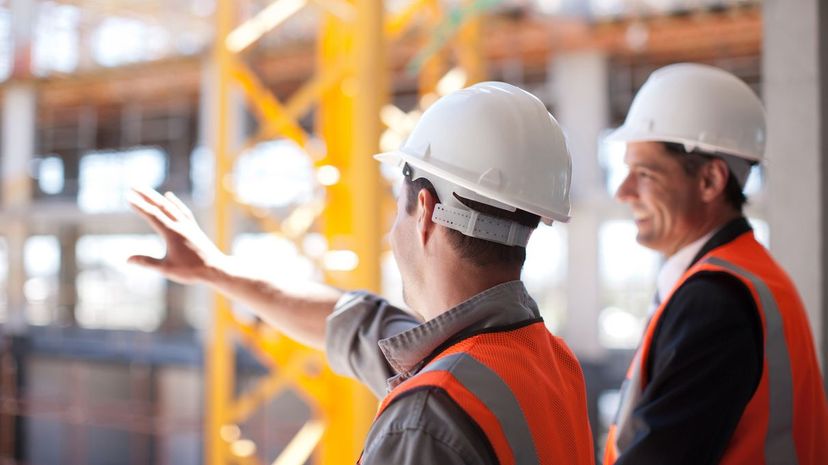 Image: Paul Bradbury / OJO Images / Getty Images
About This Quiz
The world of construction is a hard place filled with men and women who know a thing or two about tools, construction machinery and, most of all, building something.
Construction is not only putting up concrete walls, making a roof and all the other things associated with building; its a lot of preparation as well. Before any of this can be done, the area needs to be prepared. This is done with specialized machinery and good old elbow grease in most cases.
Elbow grease? Yes, hard work! Now that's a great example of the kind of slang or jargon you will find on a construction site, and there are many others. For instance, did you know that a bucket is called an "Indiana Round Ladder"? Or that an electrical current is referred to as "juice"? And what do you think construction workers will call a shovel? Well, how about a "muck-stick"?

These are just some of the examples of slang terms you might hear on a construction site if you were to spend the day eavesdropping. But how many do you think you might already know or be able to guess? Well, let's see by taking this construction worker slang quiz! Good luck!
Paul Bradbury / OJO Images / Getty Images