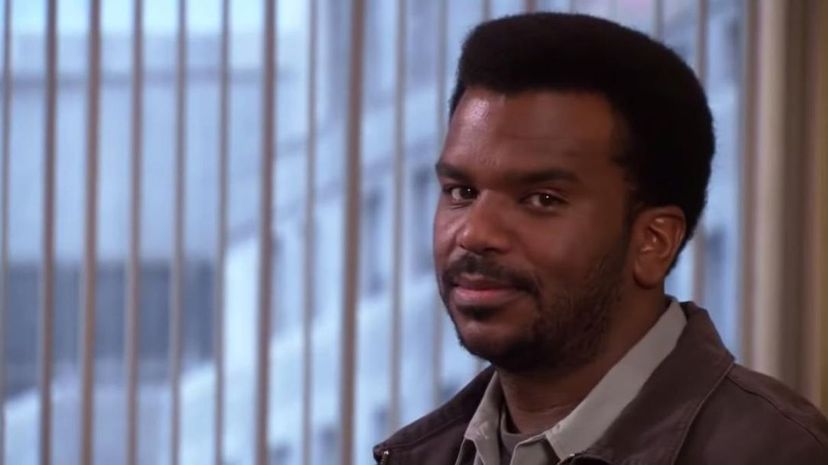 Image: NBC
About This Quiz
You have to go all the way back to 2002 if you want to catch Craig Robinson's first appearances as an actor in a short film called "AppleJax and YoYo." In 2003 he got his break in the darkly funny FX show "Lucky" and by 2007, he was in three pretty big roles all in the same year, including "Knocked Up," "Daddy's Little Girls" and "Walk Hard: The Dewey Cox Story." 
From that point on, he was firmly cemented as a multi-talented actor with the chops for comedy and music and just a smooth, fun, charming delivery that makes you want to be his friend no matter what role he's playing. In fact, his "Brooklyn Nine-Nine" character plays off that affability by making him the criminal you just can't help but love no matter how many times he breaks the law. 
These days Robinson is all over the place and it's some well-deserved fame. No doubt if you're a fan you probably loved him in "The Office" or maybe in his many collaborations with Seth Rogen or James Franco. Whatever it is that got you hooked, let's find out just how much of a superfan you are with a quick quiz to test your knowledge in all things Craig Robinson.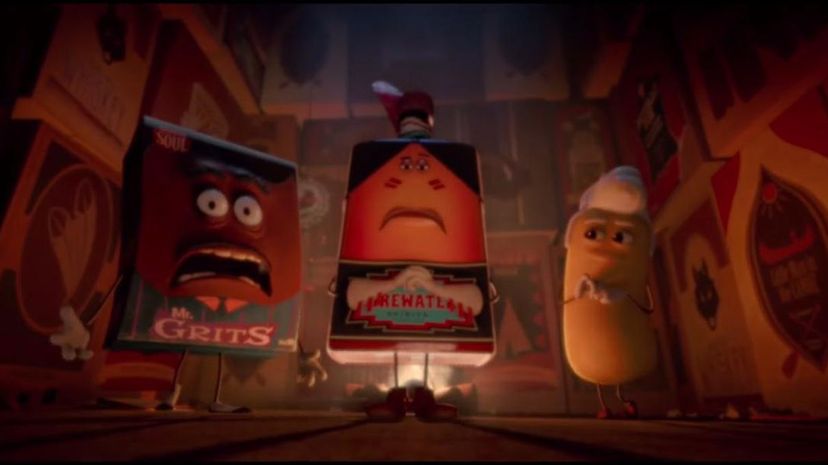 Robinson has done voice acting in a number of animated films including "Shrek Forever After," Henchmen," and one of his five collaborations with Seth Rogen and James Franco "Sausage Party."
What's the name of the career-ruining song and dance his "Hot Tub Tim Machine 2" character is famous for?
After becoming famous for using a time machine and stealing popular songs to become famous, Robinson's character Nick Webber tried to prove he could be popular on his own with the Webber Strut. The song and dance was apparently so bad it tanked his career.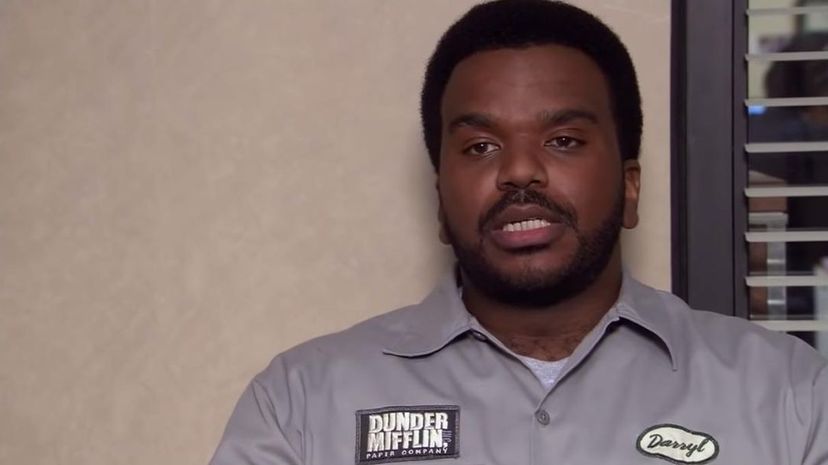 Robinson starred as the remarkably dry Darryl Philbin in "The Office for a whopping 120 episodes from 2005 until the series ended in 2013. The character was initially just a guest spot for a couple of episodes but he grew into a full-time cast member.
Do you know which reaity competition Robinson hosted back in 2010?
Robinson got his start in stand up comedy which he'd do in his spare time in college. By 2010, after having proven his chops in movies and on TV, he was tasked with hosting "Last Comic Standing," a reality competition for stand-up comedians.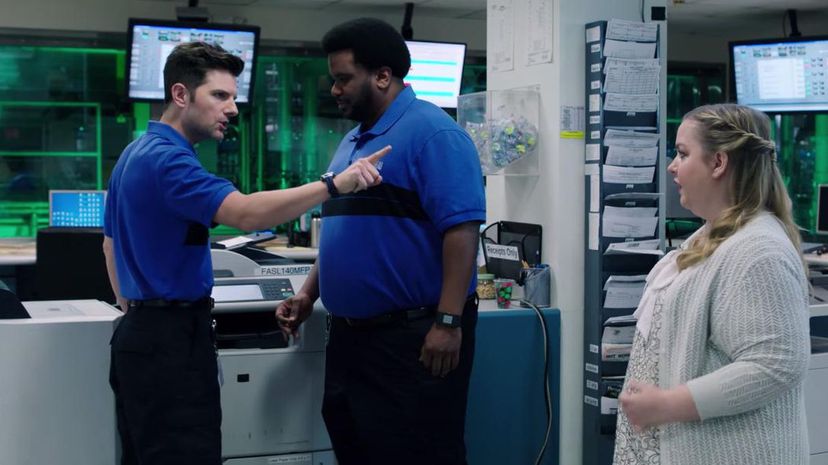 Robinson starred with his "Hot Tub Time Machine 2" co-star Adam Scott in the supernatural comedy "Ghosted" on Fox. The show only lasted for one 16-episode season before being canceled.
Do you know the name of Craig's band?
Craig is in a band with his brother Chris Rob known as "The Nasty Delicious." The band performed on "The Office" in several episodes and also in the movie "Hot Tub Time Machine" as well as the sequel.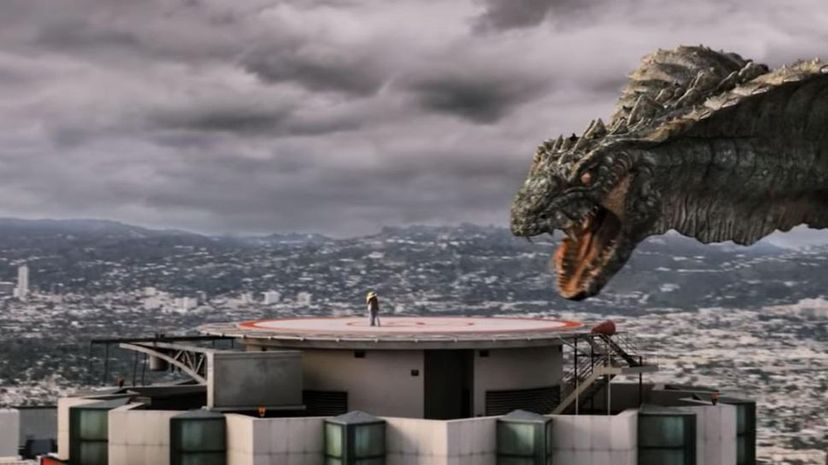 Released as "Dragon Wars: D-War" in North America, "D-War" was a South Korean monster movie that, at the time, had the largest budget of any South Korean movie ever and went on to gross over $100 million at the box office. Of course, the budget was $99 million, so it wasn't quite the success people were hoping for.
Do you know which comedy festival Robinson won in 1998?
Robinson had appeared at Just For Laughs in 1998 but it was the Oakland Comedy Festival he ended up winning that year to complement his win at the 1996 Miler Genuine Draft Comedy Search.
Miami Stand Up Extravaganza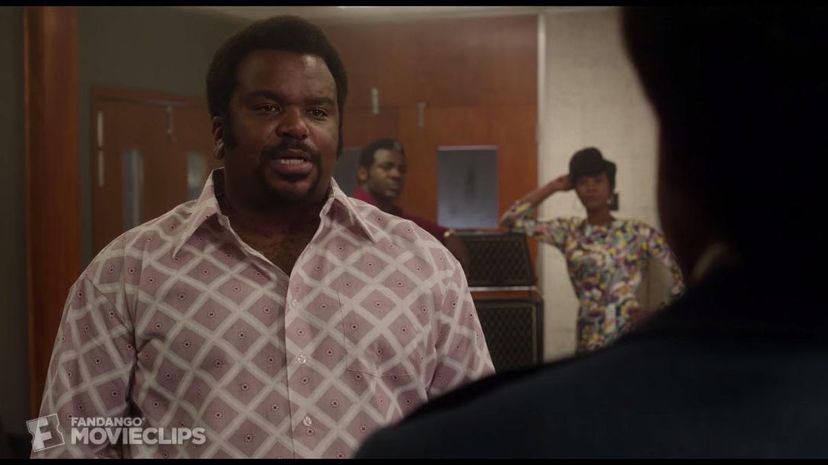 In 2014, Robinson starred in the James Brown biopic "Get On Up"as saxphone player Maceo Parker. Parker was famous for playing sax with Brown in the '60s before playing with the Parliament-Funkadelic in the 1970s.
Robinson has a Masters degree in what area?
Craig attended Illinois State University and then went on to complete a Masters in Education at Saint Xavier University. He even worked for a time as a teacher at an elementary school in Chicago.