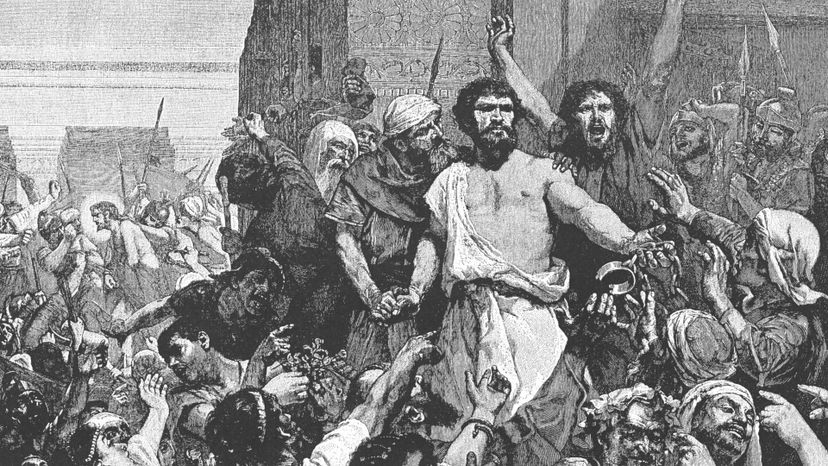 Image: wikimedia
About This Quiz
Where there are problems, there is conflict. Some conflicts are easy to solve, while others can last for days, months or even years! In the Bible, there is a good mix of all of them. Whether it's a fight between tribes, individuals or groups, this quiz will test you on them all!
You'll need to know more than just the fights to ace this one! Can you name the books that some fights are mentioned in? Do you know the key figures of each of the conflicts, and what they did? Do you know how each conflict was started, and how it ended? Too easy? Name the area in which they took place!
Do you remember the War in Heaven or the Battle of Aphek? Do you know about the conflict in the city of Jericho? What do you know about the Battle of Ephraim's Wood? How many battles from the Bible can you name? 
There's a lot that can be learned from the Bible, and learning from the conflicts that were faced by the characters is no exception. If you're an expert on the greatest story ever told, this quiz is just for you. Dive into Biblical battles and try your hand at this quiz!