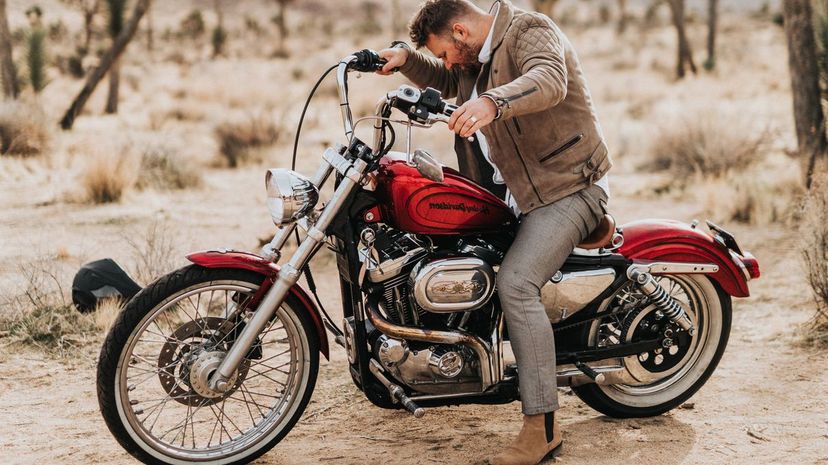 Image: Nathan Dumlao via Unsplash
About This Quiz
It's hard not to love an underdog story, and Harley Davidson has one of those stories that has panned out for over a century. From their humble beginnings in a shed in someone's backyard in Wisconsin to their current empire, there have been some fierce battles fought. They went toe-to-toe with the equally popular Indian motorcycle and never gave up. When the depression hit, they kept their nose above water by sheer spunk and reconfiguration. Sometimes as a company, they'd roll with the punches, but more often than not, they'd be the one to throw them. 
This sheer tenacity for success and individuality has seeped into their motorcycle owners. Harley owners, at least most of them, need freedom and liberation from societal standards. Often, you can hear a Harley from blocks away, commanding your attention. Elegant styling, performance and that incredible sound make HD a memorable and trivia-filled company. 
You might have a closet full of Harley Davidson gear and over the years amassed a collection of dealership t-shirts from around the globe, but how much do you really know about your beloved brand? 

Nathan Dumlao via Unsplash