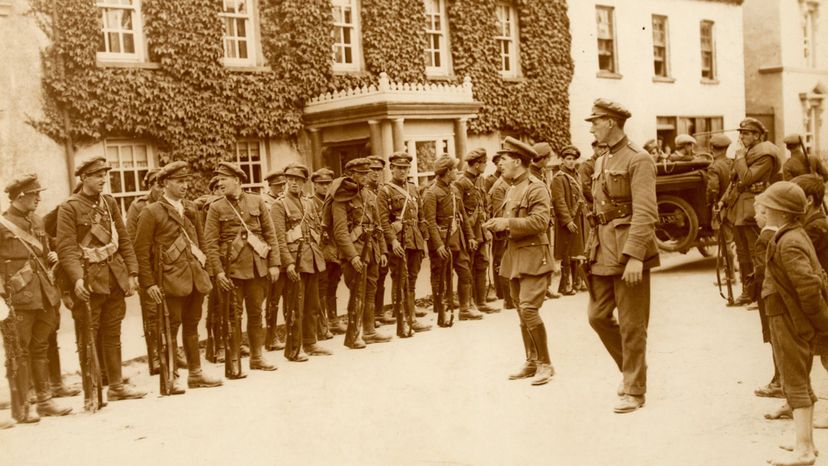 Image: National Library of Ireland on The Commons via Wiki Commons
About This Quiz
Éire - a land of lore, leprechauns, rainbows with pots of gold, fairies, shamrocks, Claddagh rings, Guinness, Jameson, redheads, St. Patrick ...
You'll only find a little bit of lore in this quiz. Just thought it'd be good to get all the stereotypes out of the way.
One thing you probably already know if you're an Irish history buff is how much of Irish history from the 17th century onward centers around resistance against the British rule. Time and again, people rose up for the Emerald Isle and fought, even when Great Britain and Ireland were one kingdom.
The Republic of Ireland has only been so for about 60 years, but the land and people of Ireland have been there for centuries prior.
Ireland currently has over 6.5 million people, with just under five million living in the Republic of Ireland and everyone else living in the UK dominion of Northern Ireland--and this quiz will cover a bit of the history of how that division came to be.
We hope you don't need the luck o' the Irish to get through this quiz, but we'll give you a virtual four-leaf clover anyway. Good luck!
National Library of Ireland on The Commons via Wiki Commons