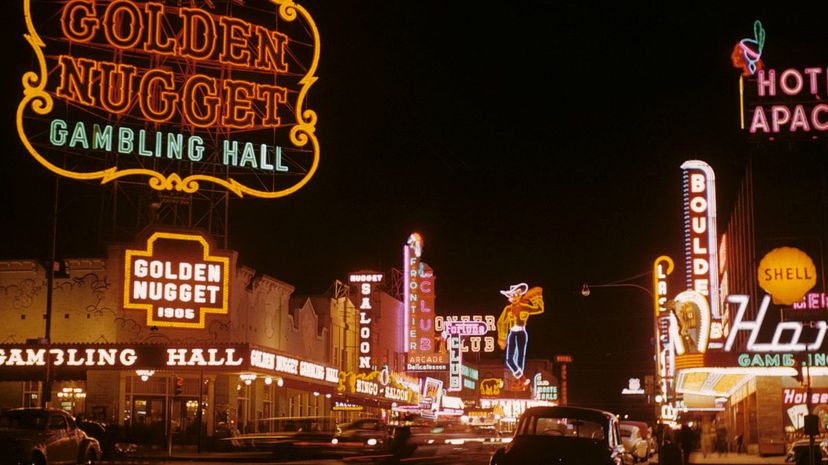 Image: Wiki Commons by Edward N. Edstrom
About This Quiz
There's more to Las Vegas than the 12 million lights that make the Strip visible from outer space. For every dollar gambled at the city's casinos, there's a historical tidbit that's worth more than gold. Travel back to the Old Mormon Fort and walk your way into today to see how much you know about it. Out of 35 questions, how many will you wager you'll get right?
You don't need to belly up to the blackjack table to know your Vegas stuff! All you need to have is a real love for American history and a fascination with the city's unique culture. As you go through this quiz, you'll have to read the questions carefully. With so many mobsters, casinos and a birth like no other town, it can be easy to place your chips on the wrong response. No matter how much you already know, you'll break even in the end. 
From the Hotel Nevada to the MGM Grand, Las Vegas has more to offer than most places. It's easy to forget that the town rose out of nowhere into the thriving hotspot that it is now. Challenge yourself to get all the questions right, but remember what happens there stays there. Will you do as well as you think you'll do? 
Wiki Commons by Edward N. Edstrom