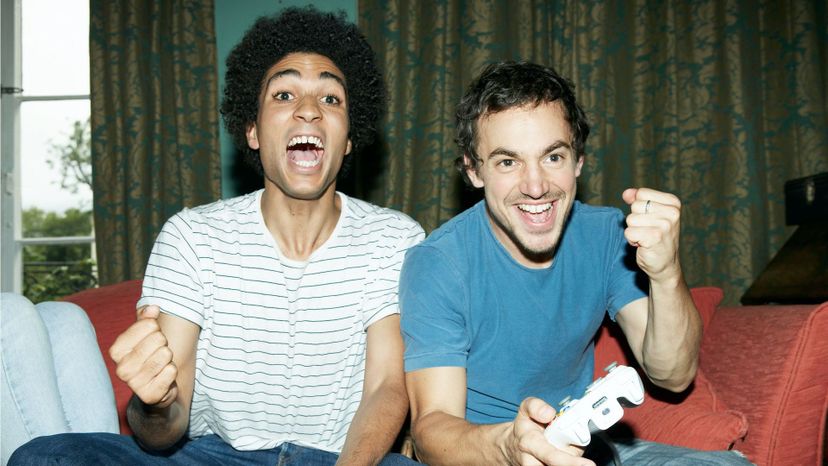 Image: JohnHoward/DigitalVision/gettyimages
About This Quiz
In the olden days, you stuffed a pocketful of quarters into a table-size machine in order play hours of "Mrs. Pac-Man." But video game manufacturers knew that you craved games in your basement rec room, too – and they worked feverishly to meet that demand. Do you really know anything about the history of home gaming consoles?

Video gaming quickly turned into an incredible market. Corporate names like Atari, Nintendo, and Coleco weren't just geeky sideshows, they were household names that everyone, even grandma, knew. Before long, everyone was playing "Joust" or "Missile Command" from the comfort of their own couches … and the gaming world would never be the same again.

What do you recall about the first Nintendo consoles? Were the specs up to par against new Sega units, or were the CPUs balkier and less responsive? And do you really know which traits doomed some failed models? Which was better -- the Xbox or the Nintendo 64 or the DreamCast?

Grab your joystick for this video game console quiz! Maybe you're a Super Mario hero, or you're really just a Zelda dropout!