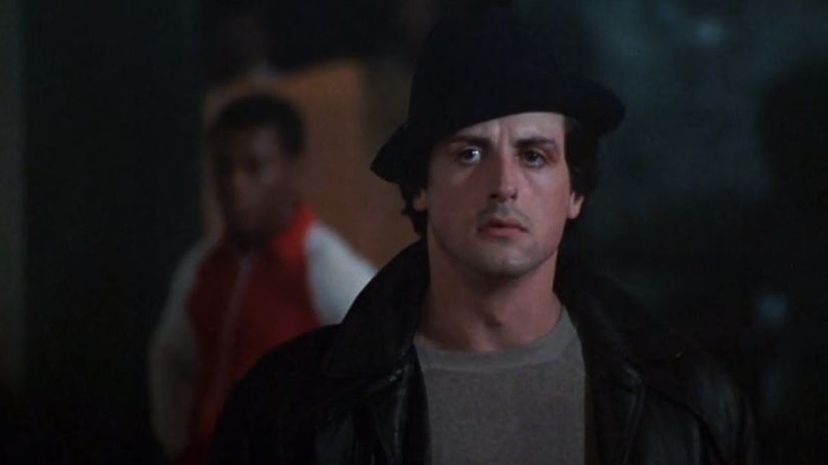 Image: United Artists
About This Quiz
When discussing great sports movies, films like Remember the Titans and Hoosiers often get mentioned first, but in our opinion, the best sports movie of all time is unequivocally Rocky. Written by and starring Sylvester Stallone, the 1976 sports drama tells the story of a kind-hearted Italian-American boxer named Rocky Balboa who gets a shot against heavyweight champion Apollo Creed. 
Despite the film being made for only $1 million, Rocky went on gross over $225 million globally, making it the highest-grossing film of 1976. As a result of the film's success, the franchise flourished and seven sequels were made, two of which involve an aging Balboa training Apollo Creed's son, Adonis. 

"Now, if you know what you're worth, then go out and get what you're worth. But you gotta be willing to take the hits, and not pointing fingers saying you ain't where you wanna be because of him, or her, or anybody. Cowards do that and that ain't you. You're better than that!" - Rocky Balboa
If you've seen every Rocky movie more times than you can count and the quote above gave you goosebumps, you've come to the right place. Do you have what it takes to step into the ring and test your knowledge of the Rocky film franchise? Find out if you'll be victorious or suffer a devastating knockout... Ding! Ding!