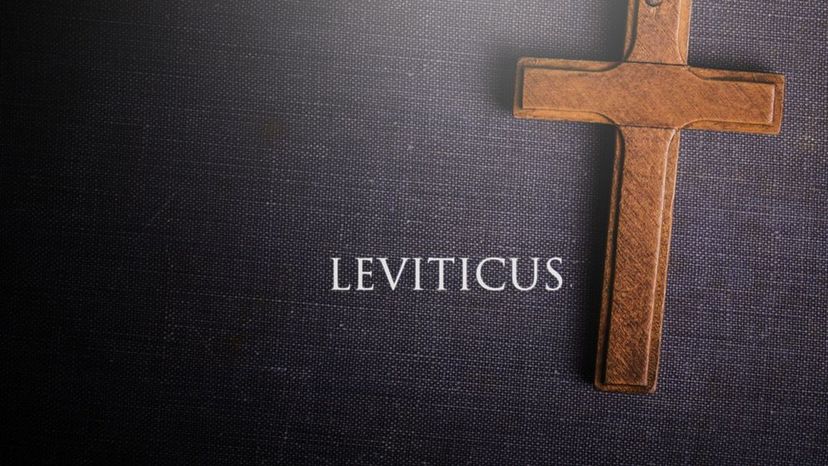 Image: Shutterstock
About This Quiz
It's one of the most hardcore books in the Old Testament. Leviticus is where the ancient rabbis really lay down the law. Leviticus is mostly about rituals and laws, rather than beliefs. Much of the book consists of God explaining to Moses how He wants the Hebrews to live their lives. It covers an awful lot of rules about how to cook, what to wear, how to have sex and with whom, how to treat your employees (and alas, slaves), and a variety of other regulations from the mundane minutiae of life to some real life-and-death decisions.
It is generally agreed that Leviticus came into its current form over a couple hundred years during the Persian period; that is, after the Babylonian Exile, when the Israelites were liberated from bondage by Cyrus the Great. The Persian Period was a time of freedom under a relatively benevolent empire, the Achaemenid, with its power center to the east. 
The Israelites came up with the rules of Leviticus to stay on the right side of God, so they wouldn't have any more exiles, and also for their health. Many of the rules seem barbaric or harsh to us now, but a lot of them make sense allowing for the technology and the small nomadic groups of the time. How well do you know them? Let's find out!