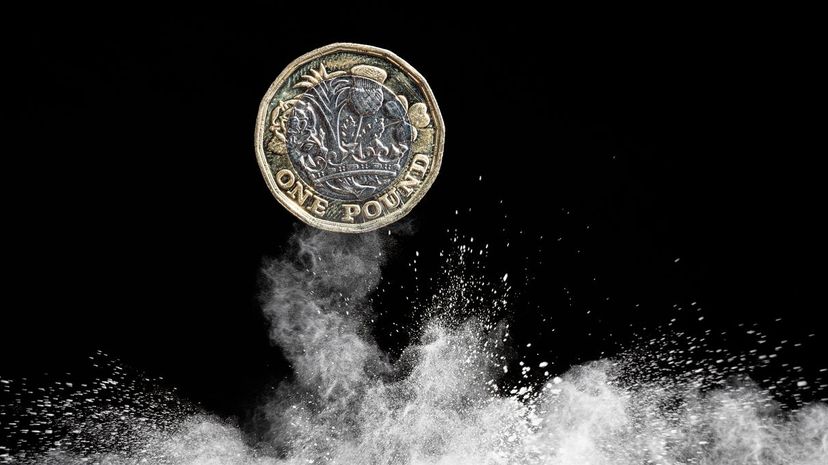 Image: Jose A. Bernat Bacete/Moment/GettyImages
About This Quiz
British money traces its roots to the earliest organized cultures in the British Isles, some of whom, due to the Romans, used simple coins made of precious metals. In contrast, other Celtic cultures used metal objects like rings and bracelets made of standardized weights of precious metals like gold. The limits of the barter system lie in exchanges when one party does not possess the goods the other party wants, and this simple system made possible more complex economies. 
The first native British coinage was created by King Offa of Mercia along the lines of the currency system used by Charlemagne. Two hundred forty silver pennies were equal to one pound of silver, or "£1." This was further codified in 1266 by an official act, and the standardized system of currency in Britain was set in stone, or if you prefer, silver.
British currency has gone through several iterations over the centuries, changing in both form and materials. British money reflects the changes in British history, from the monarchs to the cherished symbols of the age. Even paper money is radically changed, with the addition of security measures and changes in the size and dimensions that mark out modern British cash as unlike any other in its history. How well do you know the pound sterling? It's time to find out!
Jose A. Bernat Bacete/Moment/GettyImages