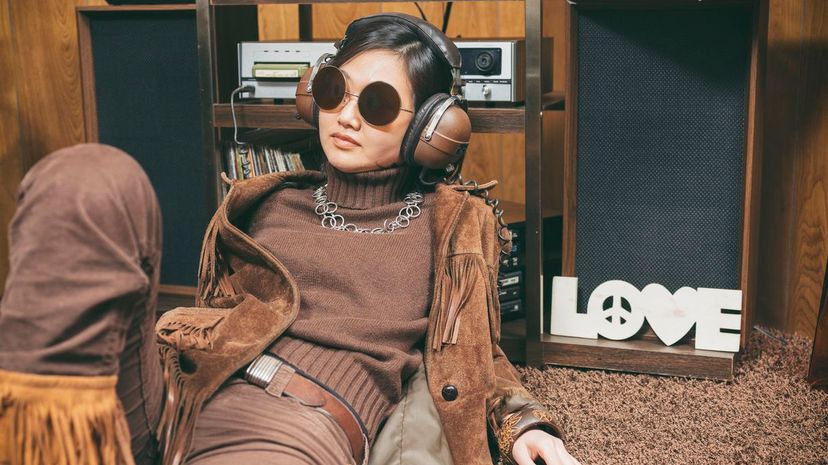 Image: RichLegg / E+ / Getty Images
About This Quiz
Oh, the catchphrase! It has been a staple of television shows since long before the 1970s. Do you remember, for example, Ralph Kramden's common refrain on "The Honeymooners"? It was "To the moon, Alice!" This phrase would never fly today! It referred to domestic abuse, suggesting that "one of these days" (a not-infrequent lead-in) Ralph would hit Alice so hard she'd end up on the moon. Evidently, audiences weren't troubled by this. Neither was Alice, who usually replied, "Ah, shut up." 
Still, this underscores the double-edged sword that catchphrases posed. Too often, a black character had a stereotypically "black" phrase, rendered in slangy, misspelled style. Another objection to the catchphrase was that it was lazy writing, a way to get a cheap pop from an audience. Live studio audiences, in particular, could be relied on to erupt in applause on hearing their favorite character's signature line. For this reason, as TV became more sophisticated, so did catchphrases. On "Ally McBeal," quirky, cerebral John Cage liked to say, "I won't stand to be disparaged," not exactly something that fits on a T-shirt. Later, Dr. House of "House M.D." would say, "Everybody lies," but he only did so five or six times in eight seasons. 
Today, we're going to travel back in time to revisit famous (and notorious) TV catchphrases. Everything in this quiz is from the 1970s or 1980s (though the shows involved might have launched in the '60s or lasted into the 90s). So pour yourself a Tab, and see how well you remember these beloved TV one-liners!