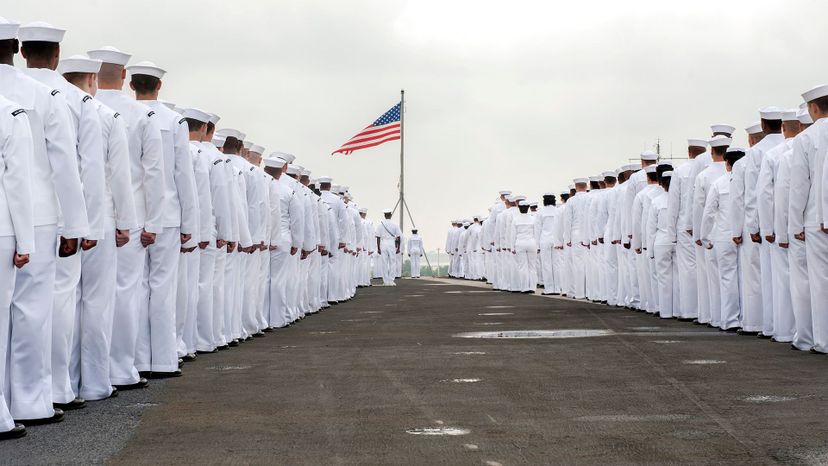 Image: Stocktrek Images/Stocktrek Images/Getty Images
About This Quiz
Do you know what it means to graduate from Canoe U, or to earn yourself a Big Chicken Dinner? Understand the meaning of Deep Six, or what a snivel is? Think you can call yourself a Shellback or Airdale? See how much you really know about the language and lingo of the U.S. Navy with this quiz!
The U.S. Navy was born on October 13, 1775 when the Continental Congress authorized two ships with 80 men each to patrol the seas in the battle against Great Britain. The Department of War managed Naval affairs until the Department of the Navy was established in 1798, operating with just a handful of ships. Just over two centuries later, the United States maintains one of the largest Naval forces in the world. More than 320,000 active duty sailors man close to 300 vessels and operate 3,700 aircraft. 
These brave sea men and women are typically assigned to a ship or submarine for a three-year period. Living in close quarters for such an extended period has resulted in a Navy with its own culture, traditions and even its very own language. Think you can decipher some of the most common Navy lingo and phrases? Prove it with this quiz!