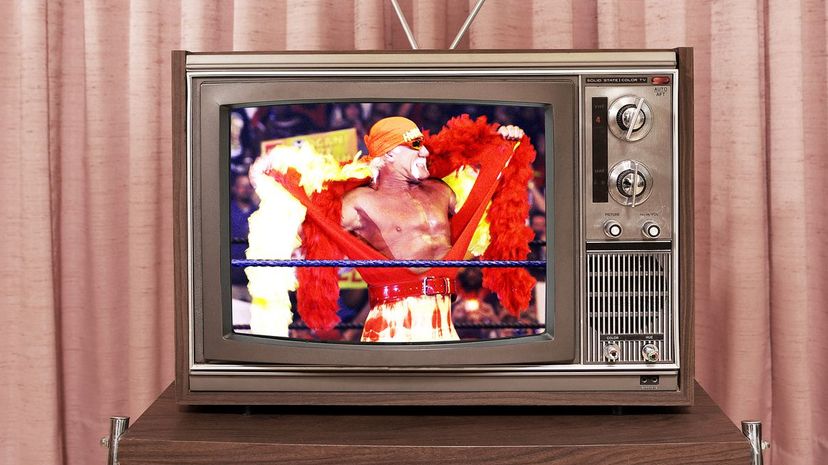 Image: Steven Errico / DigitalVision / Getty Images / Wiki Commons by Journalist 1st Class Kristin Fitzsimmons
About This Quiz
It was known as the golden age of wrestling due to the significant boom in popularity. In the 1980s, the wrestling industry was defined by larger than life characters, title exchanges and yearly wrestling events that were growing increasingly popular. With figures like Hulk Hogan and Ric Flair leading the way, and legends like Andre the Giant and Harley Race still competing at a high level, there might never have been a better time to be a wrestling fan. 
Of course, it was cable television that had one of the most significant impacts in helping wrestling to grow during the decade. With the rise of cable television, wrestling was brought thousands of American homes each week. As the profession's exposure increased, promotions began to push the boundaries of their companies from the regional level to the national level. This expansion boosted the competition between rival promotions as some faltered behind the pressure, and others adapted and thrived. 
How well does your '80s wrestling trivia stack up against others? Are you as familiar with the decade as you might be with other eras like the "Attitude Era" or the "PG Era" of more recent times? Find out with this quiz. Be careful, though, because some of these questions might just put you down for the count. 
Steven Errico / DigitalVision / Getty Images / Wiki Commons by Journalist 1st Class Kristin Fitzsimmons