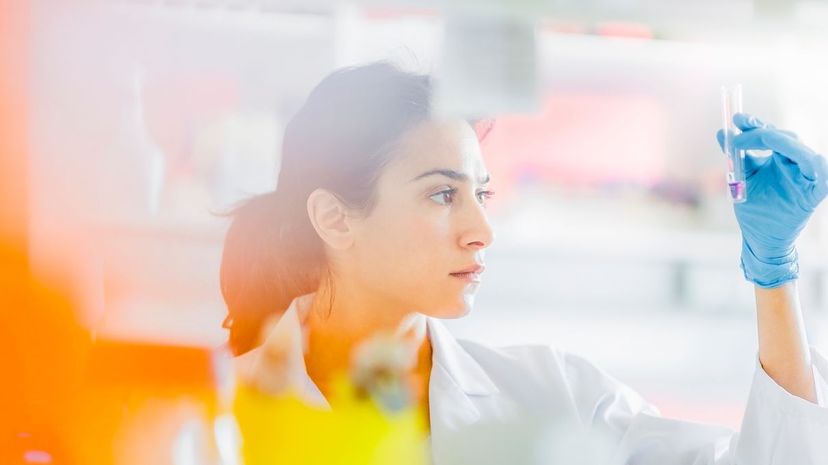 Image: Portra/DigitalVision/GettyImages
About This Quiz
If you're interested in science, one thing you already know is that you essentially have to learn a new language to study it properly. With thousands of terms used in various sciences, it is clear that studying the sciences isn't for everyone. There are so many terms that complete science dictionaries and glossaries have been created to help people get familiar with the language of science, and these books are rather thick. 
For science lovers, learning the terminology can be a daunting and kind of a turnoff, but it's the only way to succeed in the field. It requires quite a bit of studying and hands-on work. Some of the terms are very close in spelling and can be confusing if you aren't paying attention. 
Although many scientists have specific fields in which they know every term, this quiz is going to cover every different type of science and include worlds from abiogenesis to zygote. You'll have to have a basic understanding of each of the scientists to get a passing grade. Do you think you have what it takes to figure out what these words mean? Take this quiz to figure out just how well your science vocabulary actually is.
Portra/DigitalVision/GettyImages