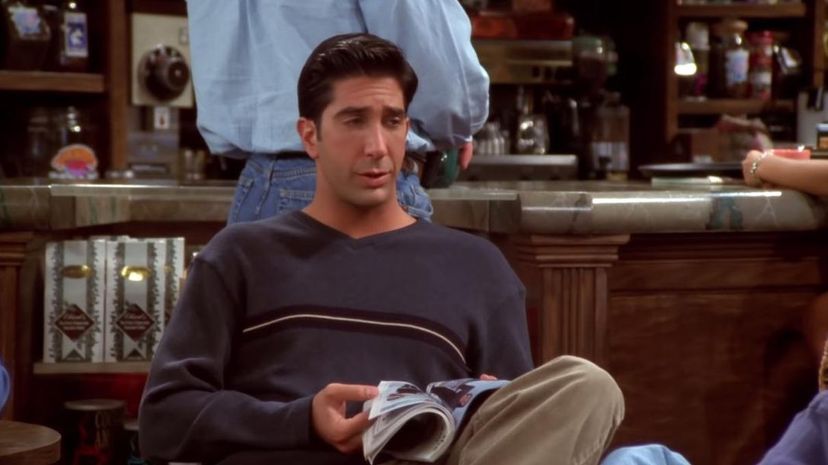 Image: NBCdav
About This Quiz
Everybody knows David Schwimmer from his role on "Friends," but he's also had a pretty long and impressive career before and after the show that made him a household name. He started acting way back in 1989, and he even had a recurring role on "L.A. Law" before he got his gig on "Friends." Aside from his work on the screen, he also does a lot of work off-screen for good causes and charitable works. Does that make a difference to his acting talent? Not at all, but isn't it great to know?
Whether you only know David Schwimmer from his time on "Friends" or whether you've followed the rest of his TV career from "L.A. Law" to "Band of Brothers" to "American Crime Story: The People v. O.J. Simpson" and beyond, there's a lot of cool stuff to watch in the Schwimmer-verse, and a lot of cool things he was the creative force behind as a director, too. Did you know that he directed 10 episodes of "Friends?" He's even directed a movie, but we'll get into that later.
So now it's time to test your knowledge and see just how much you know about the career of David Schwimmer.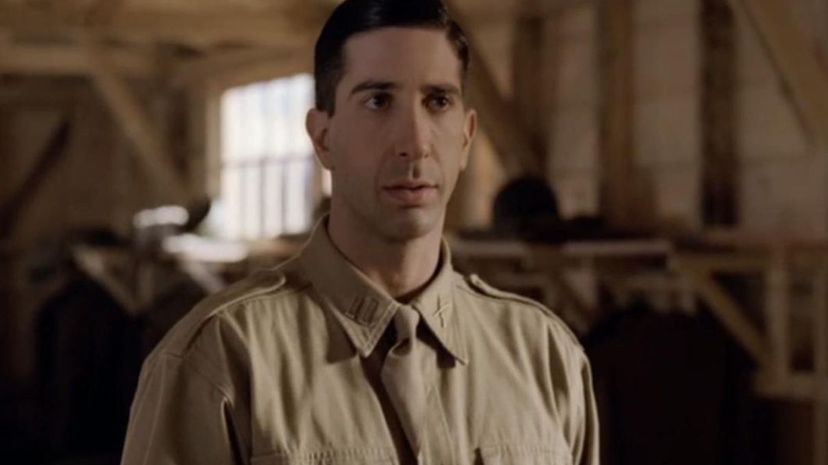 HBOda
Who did Schwimmer play in the HBO miniseries "Band of Brothers?"
Schwimmer was cast as Captain Herbert Sobel in "Band of Brothers." As the rough and surly captain, Schwimmer won a Satellite Award for Best Supporting Actor for the role.
Schwimmer was nominated for a Primetime Emmy for "Friends" and what other show?
"American Crime Story: The People v. O.J. Simpson"
In 2016, Schwimmer was nominated for an Emmy for his portrayal of Kardashian clan patriarch and lawyer Robert Kardashian in "American Crime Story: The People v. O.J. Simpson."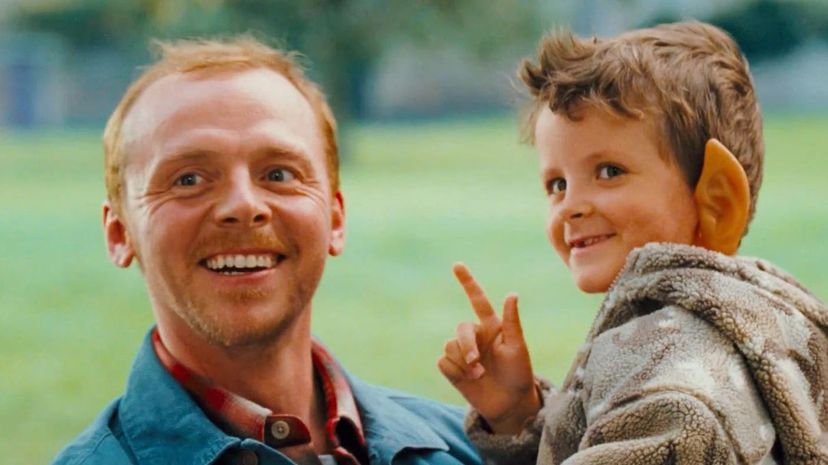 Picturehouse / Material Entertainment
Do you know the name of Schwimmer's feature film directorial debut?
Schwimmer's directorial debut was the Simon Pegg movie "Run, Fatboy, Run." The movie came out in 2007 and did very well in the United Kingdom and grossed about three times its budget worldwide.
What's the name of the character Schwimmer voices in the "Madagascar" franchise?
In all three of the main features in the "Madagascar" franchise as well as a short film, Schwimmer voices the giraffe named Melman. It's the only animated feature series that he's added his voice to so far.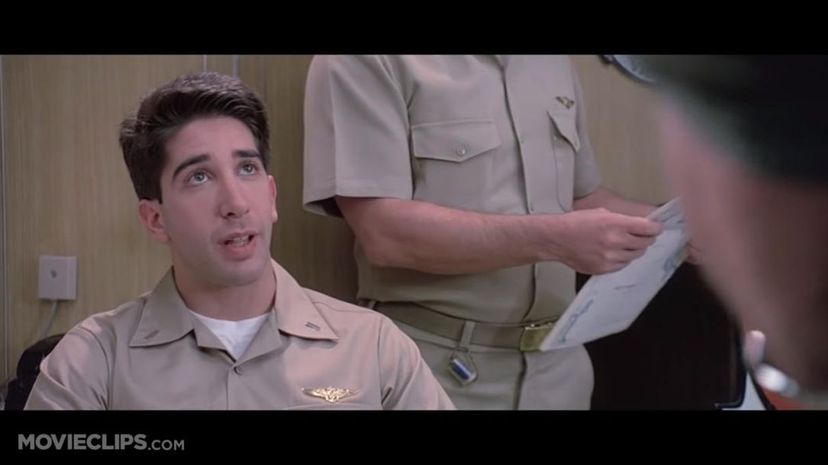 Paramount Pictures
Do you know the name of the first theatrically released movie Schwimmer starred in?
"The Hunt for Red October"
Schwimmer's first theatrical role was back in 1991 in the movie "Flight of the Intruder." His role in the Danny Glover and Willem Dafoe movie is small. He plays a squadron duty officer.
Long before "Friends," he had a recurring role on which of these coming-of-age TV shows?
Karen, Kevin Arnold's free-spirited older sister, dates and later marries Michael, who's played by Schwimmer. The couple shocks her parents when they move in together before they get married.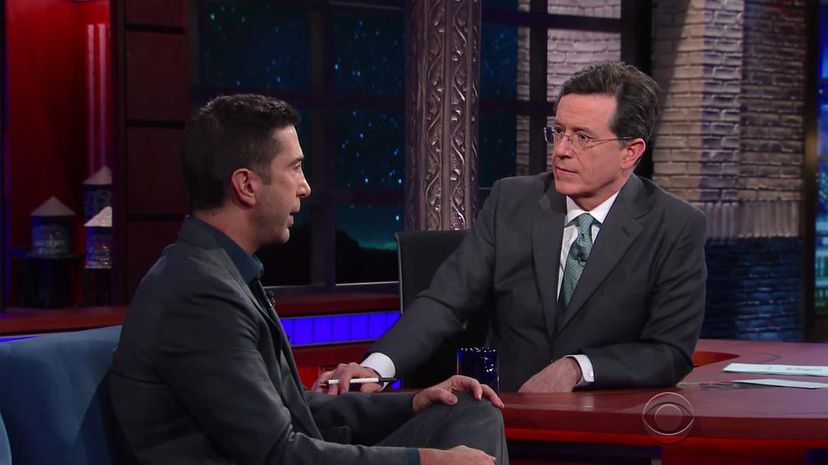 CBS
Schwimmer was in an improv group called the No Fun Mud Piranhas. What other famous comedian was in it with him?
In the '80s, David Schwimmer was in the No Fun Mud Piranhas with Stephen Colbert back when they went to college together at Northwestern University. Schwimmer was there to study theater.
What Will Smith movie was originally offered to David Schwimmer?
Back in 1997, David Schwimmer was offered a starring role in the movie "Men in Black." Schwimmer decided to direct a different project, so he turned it down, leaving it to Will Smith instead.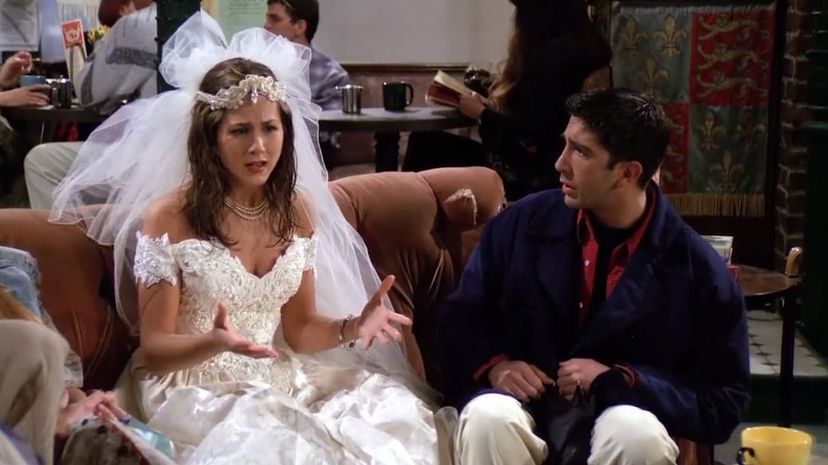 NBC
Do you know how much Schwimmer made per episode of "Friends" in the first season?
Though most people remember that the entire cast of "Friends" ended up negotiating contracts for $1 million per episode towards the end of the series, in the first season, Schwimmer was making the relatively small sum of $22,000 per episode.
Which play was Schwimmer's off-Broadway directorial debut back in 2008?
In 2008, Schwimmer directed a play called "Fault Lines" at the Chery Lane Theater in New York. The "LA Times" were not huge fans of the play, but the "NY Post" seemed to think Schwimmer showed potential as a director.
NBCdav