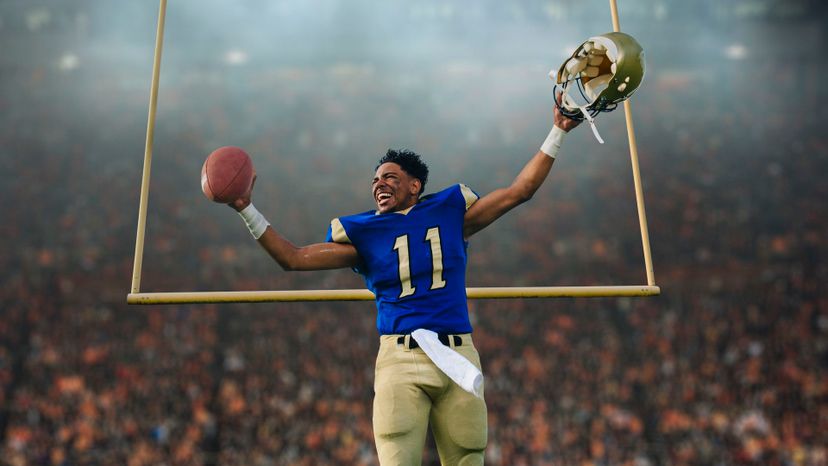 Image: Pete Saloutos/ Image Source/gettyimages
About This Quiz
The National Football League is America's most popular professional sport, so it's no surprise that every year pundits and league officials find new ways to heap accolades on the best players. The All-Pro Team is one such honor. Each season, a group of sportswriters casts votes to determine standout gridiron heroes. In this smashmouth quiz, do you really know much about the players who have been named All-Pros?

Some of the biggest names in the game are obviously shoo-ins as All-Pros. You already know that guys like Tom Brady, Peyton Manning and Aaron Rodgers have been All-Pros, and in these cases, multiple times in their careers. Can you name the players who won the most All-Pro honors during their playing days?

Just the same, a lot of star players actually don't gather as much attention as you'd think from the All-Pro committee. Do you think you know the men who've been mostly snubbed by this honor?

Not every rookie can turn into Otto Graham, Randy White, Ray Lewis or Shane Lechler. And for every Gale Sayers, there's a burnout like Ryan Leaf. Cast your vote in this NFL All-Pro quiz now!