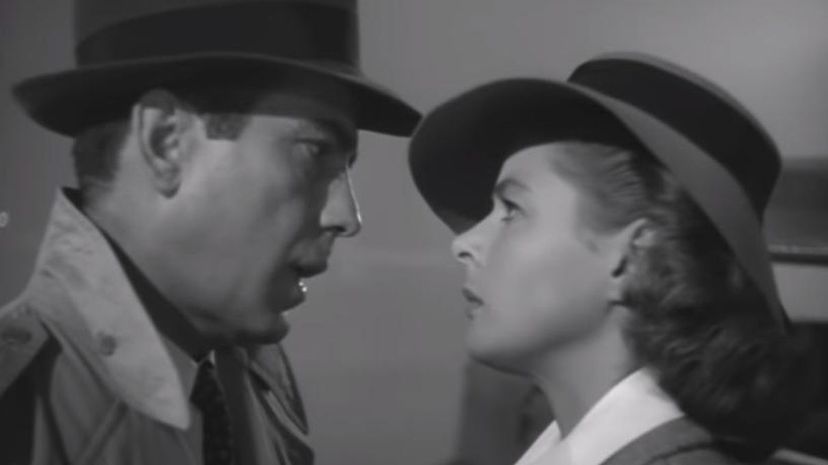 Image: Warner Bros. – First National Pictures
About This Quiz
When it comes to love stories set during World War II, few films can compete with the iconic and beautiful "Casablanca." It's a film that would jumpstart many illustrious careers, create a fantasy of adventure, intrigue and true love, and provide iconic quotes and one-liners that would become some of Hollywood's most remembered. 
Though no one expected much from the film when it was first produced — as Hollywood had begun creating movies at an incredible rate — the movie made a statement at the 16th Acadamy Awards. It was nominated for Outstanding Motion Picture, Best Director, Best Actor, Best Supporting Actor, Best Writing (Screenplay) Best Cinematography, Best Film Editing, and Best Music (Score of a Dramatic or Comedy Picture), and won several of the categories.
The film was first based on a stage play called "Everybody Comes to Rick's," which was written by Murray Burnett and Joan Alison and was never produced. But as a movie, it took on a life of its own, enchanting film fans, young directors, and inspiring actors for decades after its release. 
How much do you recall from one of Hollywood's favorite movies? Put your knowledge to the test and take this "Casablanca" trivia quiz today! 
Warner Bros. – First National Pictures