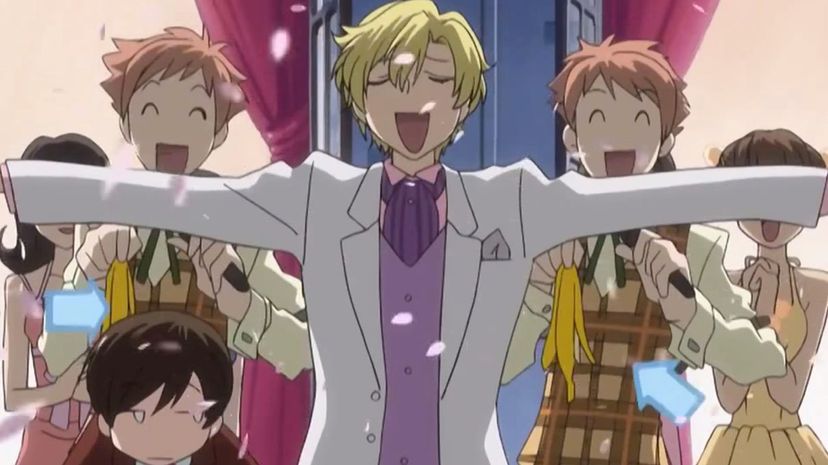 Image: Madman Entertainment/Funimation/Anime Limited
About This Quiz
Tell "Death Note," "Code Geass" and "Kaleido Star" to move aside, because, in this adorable quiz, we're going to focus on the cute and lovable charm of "Ouran High School Host Club!" Now, if you haven't seen the show in a while, here's a quick recap. It follows the story of a person named Haruhi, who is forced to join the Ouran Host Club in order to pay off a debt. 
Though she's portrayed as a quiet and intelligent character, Haruhi seems to blend in as a host quite well. There are several other hosts in the club, and they all have unique personalities and "types." For example, Haruhi is the "natural" type, while Mori is the "strong and silent" type. And what's their job? To swoon their guests over and raise money through various events, activities and fundraisers. This is all organized by Kyoya, who is referred to as the "cool" type, but he always seems to have something up his sleeve. The genre of this anime series is romantic comedy. Each episode features a different subplot, and the wacky characters never seem to get old.
Now that's just the basic premise, so you'll have to fill in the rest of the blanks in this fun Ouran Host Club quiz!
Madman Entertainment/Funimation/Anime Limited