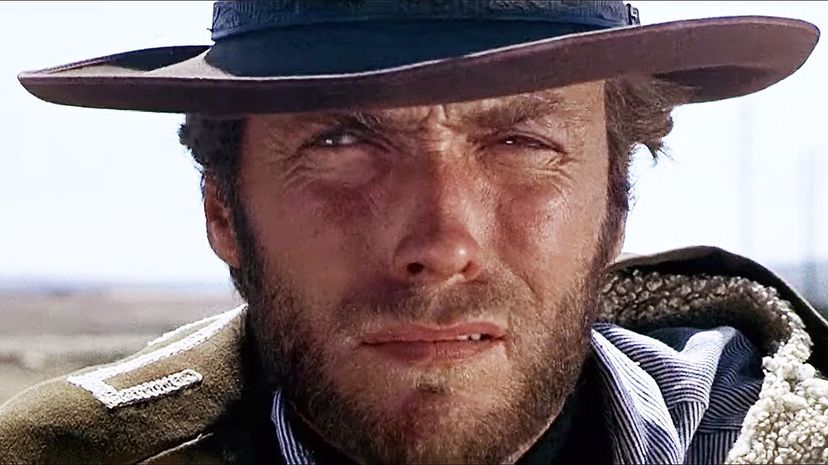 Image: Produzioni Europee Associati / Arturo González Producciones Cinematográficas / Constantin Film
About This Quiz
Sergio Leone's famous Dollars Trilogy is sometimes called the Blood Money Trilogy or the Man With No Name Trilogy. Weirdly enough, they were never really meant to be a trilogy and actors from one movie will appear in another as a totally different character. What linked them together? Sergio Leone's distinct style and the fact that Clint Eastwood looks exactly the same in each film. Leone was just making movies, but the American distributor saw an opportunity to market them as a trilogy off the strength of Eastwood, who was a rising star on TV but hadn't really broken into film yet.
The result was a series of movies that were not fully appreciated at the time, but have grown into classics of the genre. Remember, back in the late 1960s, many considered the Spaghetti Western something of an unimpressive film genre. They were considered cheap knockoffs of American movies and, in fact, "A Fistful of Dollars" only had a budget of around $200,000. Clint Eastwood basically supplied his own costume and had to correct all kinds of aspects of the film because Leone and his crew really had no idea what the West was like. The original script had them in coonskin caps.
The result of Leone and Eastwood's collaboration is one of the great trilogies in Western history. But how well do you know them? Take the quiz and we'll find out!
Produzioni Europee Associati / Arturo González Producciones Cinematográficas / Constantin Film