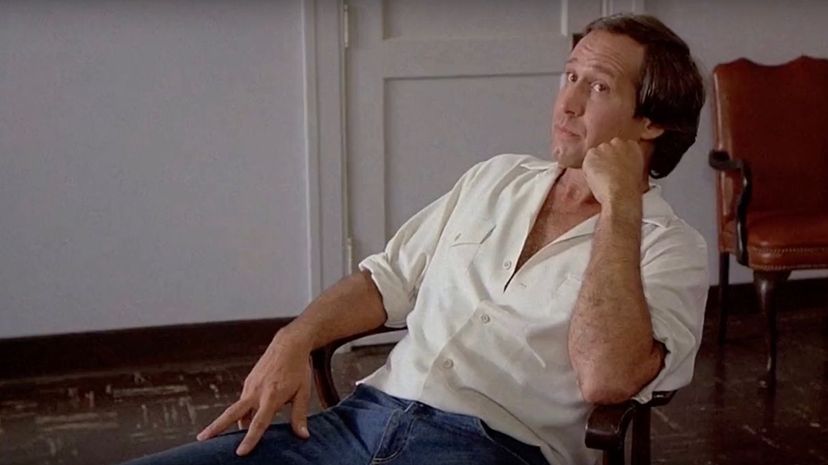 Image: Universal Pictures
About This Quiz
After a stint on "Saturday Night Live" as one of the show's original cast members, Chevy Chase spent the '80s starring in some of the funniest movies of the decade. After a turn as Ty in "Caddyshack" and Clark Griswold in "National Lampoon's Vacation," Chase was picked to play master-of-disguise Irwin "Fletch" Fletcher in a pair of movies. The flicks, "Fletch" and "Fletch Lives," were based on books by Gregory McDonald — who turned down both Burt Reynolds and Mick Jagger before selecting Chase for the title role. 
While "Fletch" might not be quite as revered as some of Chase's more famous films, it maintains a strong following, even with fans who were too young to see it in theaters when it was first released. In a 2007 interview with "Time" magazine, Chevy Chase calls it one of his favorite roles, largely because of the amount of improvising he was allowed to do. That improvisation gives the film an authenticity and freshness that make it still feel relevant today and helps it fit in proudly with other '80s comedy gold, from "Airplane!" to "Ghostbusters."
Think you know everything about these funny flicks? Take our quiz to see how much you really know about the Fletch movies!