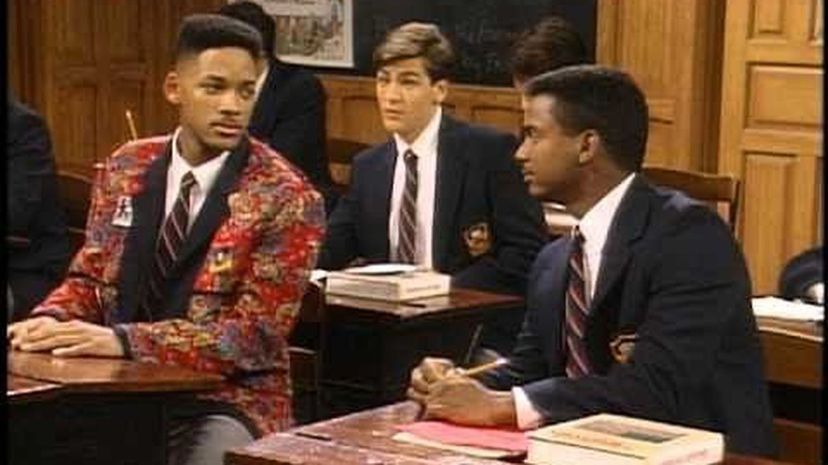 Image: Warner Bros. Television
About This Quiz
The Fresh Prince of Bel-Air made it's debut on NBC on September 10, 1990. The iconic '90s sitcom aired a total of 148 episodes until it's final show on May 20, 1996. The series was canceled in its fourth season but was brought back for a fifth and sixth season after popular demand.
For those less familiar with the show, The Fresh Prince of Bel-Air was about a street-smart teenager from Philadelphia who is sent to move in with his rich uncle and aunt in Bel Air. The series stars Will Smith as a fictionalized version of himself, as well as James Avery, Janet Hubert-Whitten, Alfonso Ribeiro, Karyn Parsons, Tatyana M. Ali, Joseph Marcell, Dahne Maxwell Reid.

"Now this is the story all about how My life got flipped, turned upside down And I'd like to take a minute just sit right there I'll tell you how I became the prince of a town called Bel-air"

In celebration of the series' 29th anniversary, we created a Fresh Prince-themed quiz sure to trip-up even the biggest fan. Find out how much you really remember about the iconic '90s sitcom today! Are you up to the challenge? Good luck!