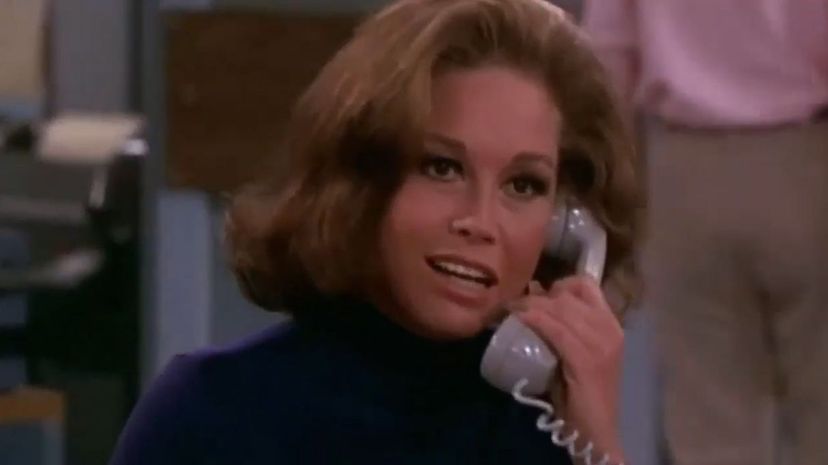 Image: CBS
About This Quiz
"The Mary Tyler Moore Show" was a groundbreaking sitcom for more reasons that one. In addition to being the first show to positively portray an unmarried career woman, it also focused on then-racy subjects such as premarital sex, homosexuality, marital infidelity and divorce. The talented ensemble cast created a family within a workplace, which became a theme adopted by many successful shows to follow, including "WKRP in Cincinnati," "Cheers," "30 Rock" and "The Office." 
Audiences fell in love with the strong and independent Mary Richards, her sassy best friend, Rhoda, her gruff but lovable boss, Lou, and her witty coworker, Murray. They also loved to laugh at colorful characters like the halfwitted anchorman Ted, the snobby Phyllis Lindstrom, the man-hungry TV host Sue Ann and the ditzy Georgette Franklin. The show spawned a number of successful spin-offs after just a few years on the air and became an indelible part of America's pop-culture landscape.
It's been 50 years since "The Mary Tyler Moore Show" first hit the airwaves — how much do you remember about the innovative, award-winning sitcom? This quiz will test your knowledge of all aspects of the series, from its characters and plot lines to its most memorable (and hilarious!) quotes. Hats off to you if you can answer these questions correctly!