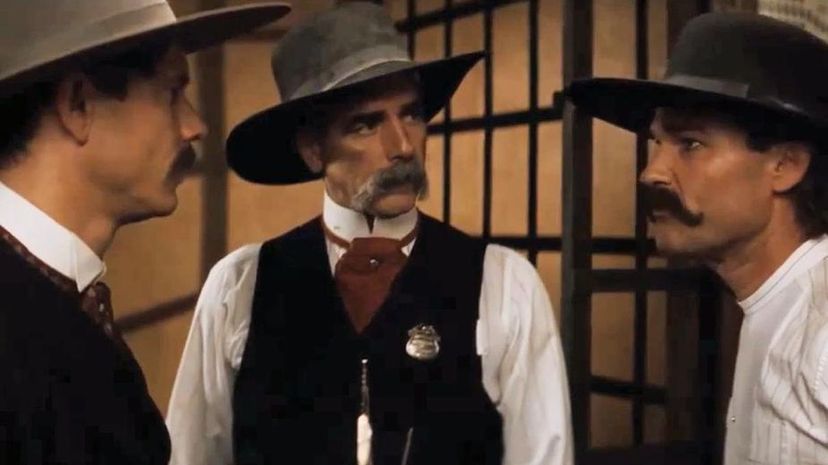 Image: Hollywood Pictures/Cinergi Pictures
About This Quiz
Justice comes for everyone!
If Tombstone taught you anything, it's that you can't escape the law. This classic American Western film follows the actions of Wyatt Earp as he takes the law into his own hands by clashing with criminals in Tombstone and across the frontier. He's joined by his brothers and another gunman named Doc Holiday, whose sickly appearance shouldn't fool anyone; this man is deadly with a gun. They square off against a group of outlaws, calling themselves the Cowboys, a conflict that ends in bloodshed on both sides.
Most of the characters in the film were historical figures, including the Earp brothers, Doc Holliday, and many members of the Outlaws. Their famous duel at the O.K. Corral occurred in 1881, resulting in the death of three of the Cowboys, and further escalating the conflict. Wyatt Earp and Doc Holliday are considered two of the greatest gunman from the Old West. Their form of justice has found its way into stories and media of all forms, as they are still seen as heroes who took the law into their own hands when there was no law to help them. 
If you believe that you're a Tombstone expert, take this quiz so that you can prove it to everyone!