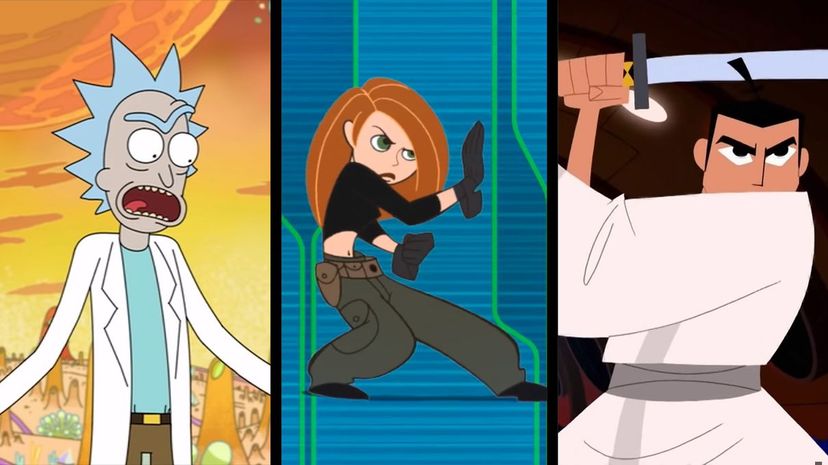 Image: Adult Swim / Disney Channel
About This Quiz
Think you know everything about '90s and 2000s cartoons? Prove it! If you consider yourself an expert on Nickelodeon, Disney Channel and Cartoon Network cartoons, this quiz was designed for you. Flex your "Adventure Time," "Dexter's Laboratory" and "Codename: Kids Next Door" knowledge by taking this 🔥 screenshot quiz, which will push your Saturday morning memory to the limit!
We don't care if you were the biggest cartoon stan ever — if you can't remember the names of characters from shows that you didn't even like, then you haven't got a chance of beating this quiz. Old millennials, young Gen Zers and everyone in between will be challenged, since we've included a few cartoons from the '90s as well as ones from current shows like "Rick and Morty." Whatever animation style you prefer, we've got folks from it ... as well as some people from booty shows that you probably can't stand. 😆
So, do you dare to take one of one of the toughest cartoon quizzes on the internet? Don't dip out— stand up to the challenge! In return, we promise to give you pots and pots of cash 🥇 ... or at least our undying respect. Are you ready to play, fr? Come on, let's do this!
Adult Swim / Disney Channel