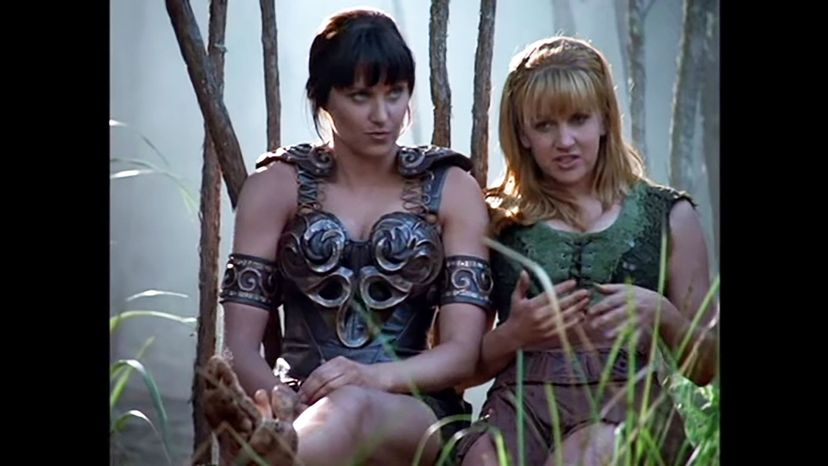 Image: Renaissance Pictures
About This Quiz
In the annals of TV's very slow and frustrating crawl toward better representation of women, and of female heroes in particular, three shows of the 1990s stand head and shoulders above the rest. The first had a mighty franchise on which to stand: "Star Trek: Voyager", which featured the first female captain of a Starfleet vessel. Another was "Buffy: The Vampire Slayer," which took all the horrors of high school and turned them into the horrors of, well, horror, elevating the most typical victim - the virginal, beautiful blonde - to the hero who saves the day. Third, and earliest to debut, was "Xena: Warrior Princess." This iconic show was a spin-off from a previous, modestly successful TV show about Hercules, and soon surpassed its predecessor, becoming a cult favorite.
If you were a girl - or simply a boy who isn't threatened by strong women - then Xena will have meant everything to you. She is tough and witty; she's not afraid to face overwhelming odds; she doesn't sit around waiting for a man to save the day. She's loyal to her friends and she fights for right. However, she's not perfect and she makes mistakes for which she has to atone, making her ultimately deeply relatable.
How well do you remember this gloriously campy role model? Let's find out!