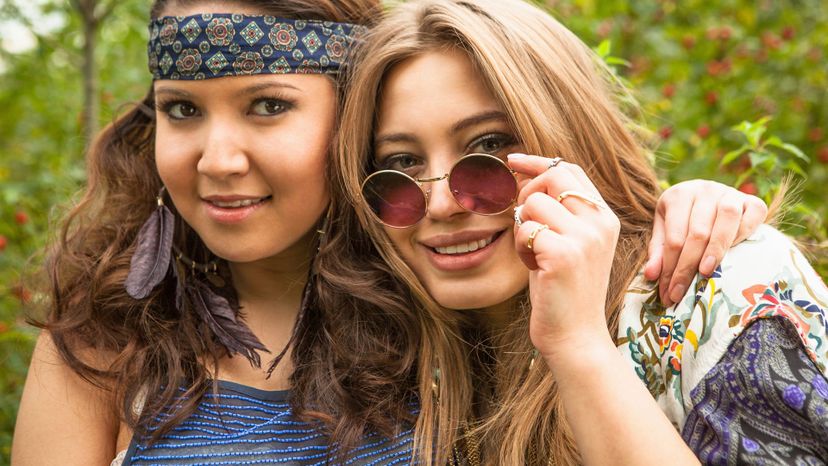 Image: Jeremy Rice/Cultura/Getty Images
About This Quiz
Hippies were a subculture of free-spirited people - mostly under 30 - who took over the sixties and seventies. They rejected everyday values and embraced their own, which included using hallucinogenic drugs and foods. And like most movements, they created their own words, expressing themselves in basically their own dialect. Their language, especially their slang, was seen as comical to most, but to them, it was a way of life and something to embrace. We want to pay tribute to that special hippie language today, with this quiz. 
So, we're going to ask you all sorts of questions about the things hippies said back in the day; we'll ask you what certain words mean. We will give you some definitions and ask you to choose the slang words that match. Some of this will be easy, we admit, because many of these words are still used today. But there are those odd renegade words that you may have a hard time with, and that's exactly why we're testing you.
So, prove to us that you know what hippies were talking about when their culture reigned. Prove to us that you could hang with all the bros, with this groovy hippy language test. 
Jeremy Rice/Cultura/Getty Images