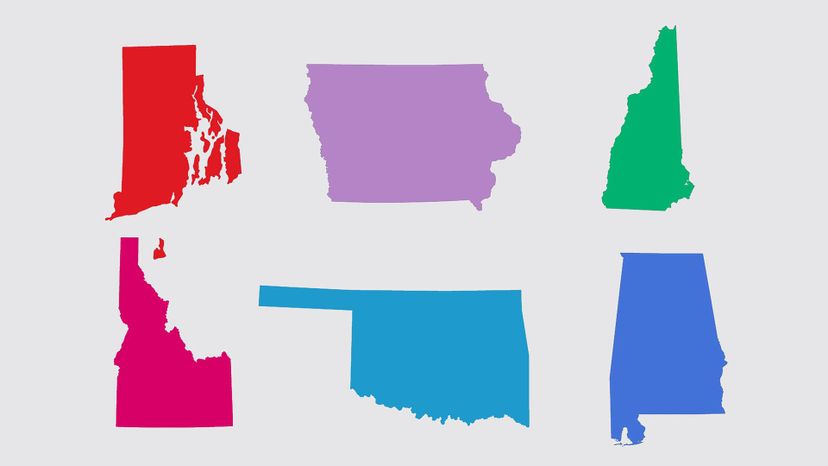 Image: Shutterstock
About This Quiz
You might think that the outlines of countries are easy to identify, but let's size it down a bit. You'll have to identify all of the states on this quiz! From the coastal states to the states that border Canada, Mexico and everything in between, there's a lot to remember. Break out your United States map - you'll need it to get through this quiz!
Did you know that some state lines run along major landmarks, such as the Mississippi River? Oh, and don't forget about the Four Corners states! If you know facts like these, you'll have some big clues into what state could be the right answer.
Maybe you know that Alaska is quite large and secluded. You might remember North Dakota as being pretty rectangular. Isn't Missouri a combination of shapes? Don't forget the cool composition of West Virginia! Whether you're from sunny California or spacious Oklahoma, you'll need to think back to geography class to ace this quiz!
Maybe you haven't visited every state, but you've definitely learned about them! There's only one way to find out if you're an American geography expert. So, take the quiz if you think you have what it takes to name the state from only its outline!