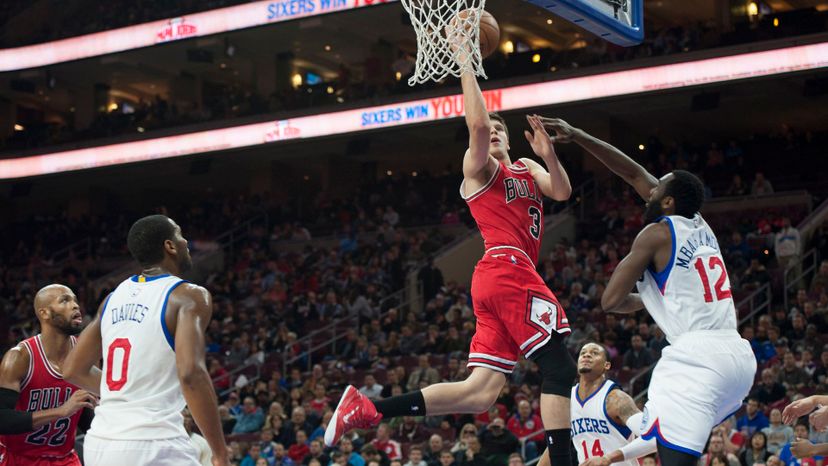 Image: Wiki Commons by U.S. Air Force photo/Airman 1st Class Zachary Cacicia
About This Quiz
In this athlete comparison quiz, we're giving you a short list of athletes, and all you have to do is tell us how they are similar! We're covering all kinds of sports in this quiz, including soccer, football, hockey, baseball, basketball and even some Olympic games as well!

Let's do a brief warm up exercise to help you prep for this quiz. What do you think Clint Boling, Malik Jefferson and Chris Worley all have in common? If you know some stuff about football, you might guess that these are NFL players who belong to the Cincinnati Bengals football team!

You won't just need to know about teams and players, though, as some questions will require you to know when and where certain athletes were born. You'll also need to know the various positions of different sports, like the positions on a football, baseball and basketball team. Other questions will hint at records for players with regard to the game, season and career.

If you're a sports fanatic, we encourage you to do your best on this athletes comparison quiz, where you'll have a chance to show us just how much you know about athletes! Try and score at least a 90% now!

Wiki Commons by U.S. Air Force photo/Airman 1st Class Zachary Cacicia