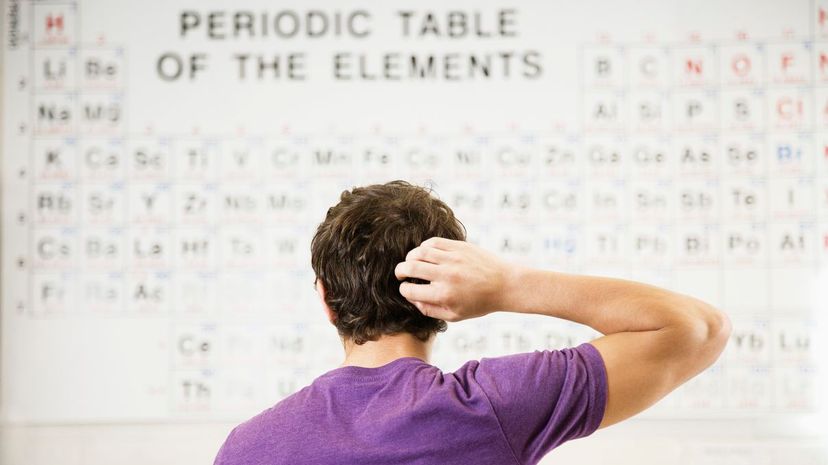 Image: Jon Feingersh Photography Inc / DigitalVision / Getty Images
About This Quiz
About 98% of all the elements ever discovered on Earth were created within seconds of the Big Bang, including the building blocks of life: carbon, hydrogen, nitrogen, oxygen, sulfur and phosphorus, but it took us millions of years to discover and isolate them. And when we did, we realized that we as humans were made of the same elements the stars were made of. 
The same atoms and molecules that exploded in space to create Earth and the Milky Way are the same atoms and molecules that came together to create us. The most important elements on Earth, from the exosphere to the inner core, are the same exact elements that are most important within us. 
About 90% of the human body is oxygen, hydrogen, carbon and nitrogen. That's almost the same for the Earth's atmosphere. The Earth's crust is full calcium, the same calcium that makes our outer layer of protection (bones, nails, hair) strongest. The Earth's core is made of iron, the same iron we need for the core of our bodies (our blood cells).  We need oxygen just as much as the trees, and like Earth itself, we're mostly made of water. Studying chemistry and astrology is a slippery slope that can lead to you sitting in the middle of the desert realizing you're one with Earth and the universe. Simply put, the more you know about the Periodic Table of Elements, the more you know about yourself. Let's start with the basics and see if you can match these symbols with the proper element.
Jon Feingersh Photography Inc / DigitalVision / Getty Images