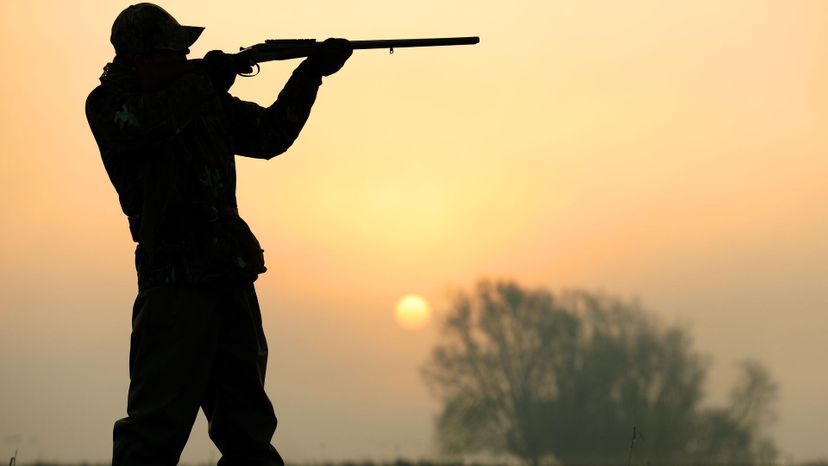 Image: Yves Adams/DigitalVision/GettyImages
About This Quiz
You have to know your hunting to get all these right. And we're not just talking about the deer, moose, elk and bear kind of hunting. This quiz will take you out of the blind and ask you about huntin' gators, wild boar and even a rattlesnake or two. Not to worry, we won't blow a lot of smoke and talk a lot of smack about the hunt itself. This is about the gear you bring, including the dogs. 
For instance, if we were to ask you about something that looks like a duck, floats like a duck but is not a duck, you'd say it was a decoy, right? But do you know the name of the vehicle used on the water to cross swamps and marshes? You're correct if you called it an airboat or a fanboat. 
Please don't hold us accountable if this quiz gets your juices flowing for the hunt or if you get buck fever just thinking about when a monster buck comes into plain view. Think of this quiz as a checklist of gear needed to be properly outfitted for the next hunting season. Go on, take it now. Getting a high score is easier than scoring your next deer!