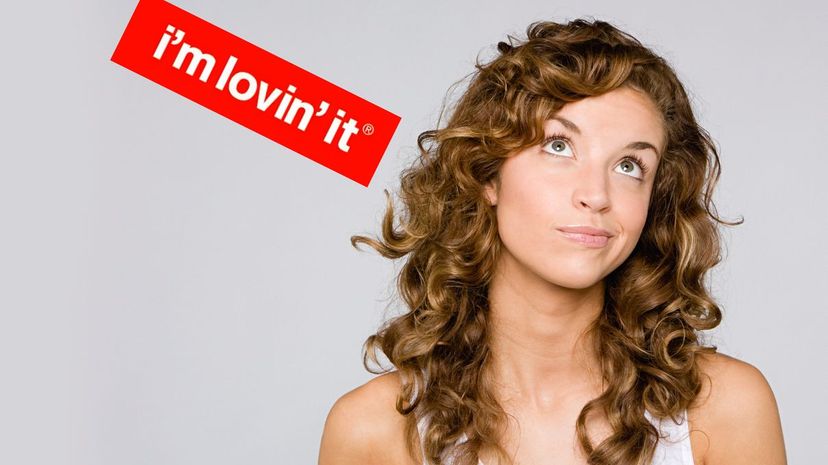 Image: Image Source / DigitalVision / Getty Images / McDonald's Corporation
About This Quiz
Product slogans have been around for quite some time because they actually work. They get stuck in your head, and they make you think about the brands that make the products as you're shopping. The thought being, if we can get this slogan stuck in your head, you might start to get familiar with the product and feel more compelled to buy it. There are a lot of reasons these catchy phrases get you to buy products you might not normally buy, or get you to pay more for products that have cheaper alternatives.
In the 1980s and before, you'd see the slogans written across the screen at the end of every commercial. In later years, advertising changed to add the slogans throughout the commercials. This gave consumers the chance to become a part of a group or inside joke, but only if they bought those products, of course.
If you're the type who walks around your house singing "maybe it's Maybelline" while others look on with shock, you're going to love this quiz. We want to see if you can guess a brand name by hearing three of their slogans. You might find a few difficult ones here and here and there, but by the end of this quiz, we know we'll have you saying, "I'm lovin' it!" What are you waiting for? Take this quiz ... it's "Grrreat!" 
Image Source / DigitalVision / Getty Images / McDonald's Corporation