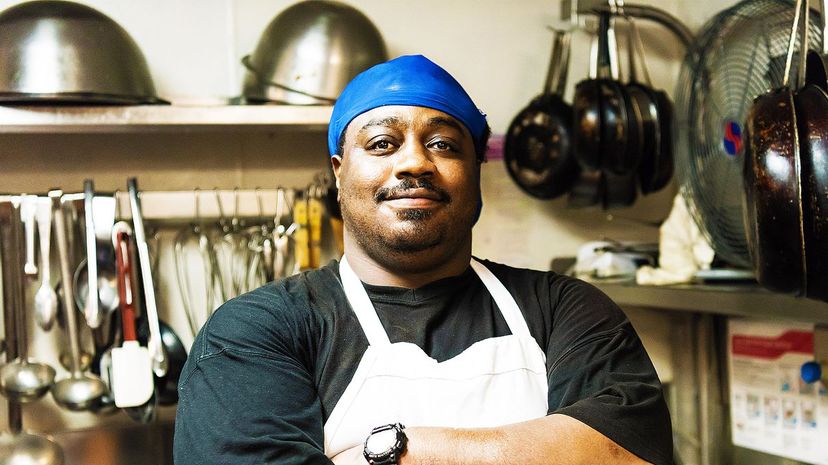 Image: Juanmonino / E+ / Getty Images
About This Quiz
The history of humans in the workforce is a complicated one. We used to just roam around and wait for real animals like lions and tigers to finish eating big animals like buffalo and wildebeest so we could walk over and scrape for bone marrow, something lions and tigers didn't care for. We were the laziest animal in the kingdom, but all that physical laziness allowed our brains to evolve.
We quickly realized that instead of roaming the land for food like everyone else, we could domesticate crops like wheat and barley and create a never-ending supply of food, and that's what we did. The Agricultural Revolution gave rise to society and put a high priority on work and labor. People worked sunrise to sunset and life depended on it. 
Iron and steel were discovered, society flourished and humanity ran away. Millennia later, somebody saw steam blow the lid off a boiling pot of water and steam power was born. The Industrial Revolution introduced a slew of even more professions, and the specification of timekeeping created the modern workforce. Employees began working set hours and worker rights became a thing. 
Now we're in the middle of the Digital Revolution, and out-of-this world jobs like Snapchat Editor and Uber driver are real things. With every social revolution comes more and more job definitions. Have you been keeping up? If we give you three words, can you match them to the right profession?